About Kotligarh / Peth Fort
Nestled in Peth village near Ambivli in Karjat, this fort is an ardous uphill 6 km trek on foot. Also called Peth Killa, it is located at 3100 feet and dates back to 13th century. It is claimed that the fort was used to store weapons and from the top, one can see remnants of canons. The fort has a cave and a temple and intricate temple carvings. The fort changed hands between the British and the Marathas in the 1800s.
How to reach?
Accessible from Karjat, we took a tum tum (auto) to Ambivli which is a hour long drive. We started the trek from Ambivli and walked to Peth (4 kms) and then a steep incline climb to the fort (1.5 kms) and it took us 2 and half hours to reach the cave. On the way we saw little local girls selling boars and dogs led the way even as our guide deftly scaled the path. We met older local men who grinned in mirth as we huffed and puffed our way and kept reassuring us that the destination wasn't far.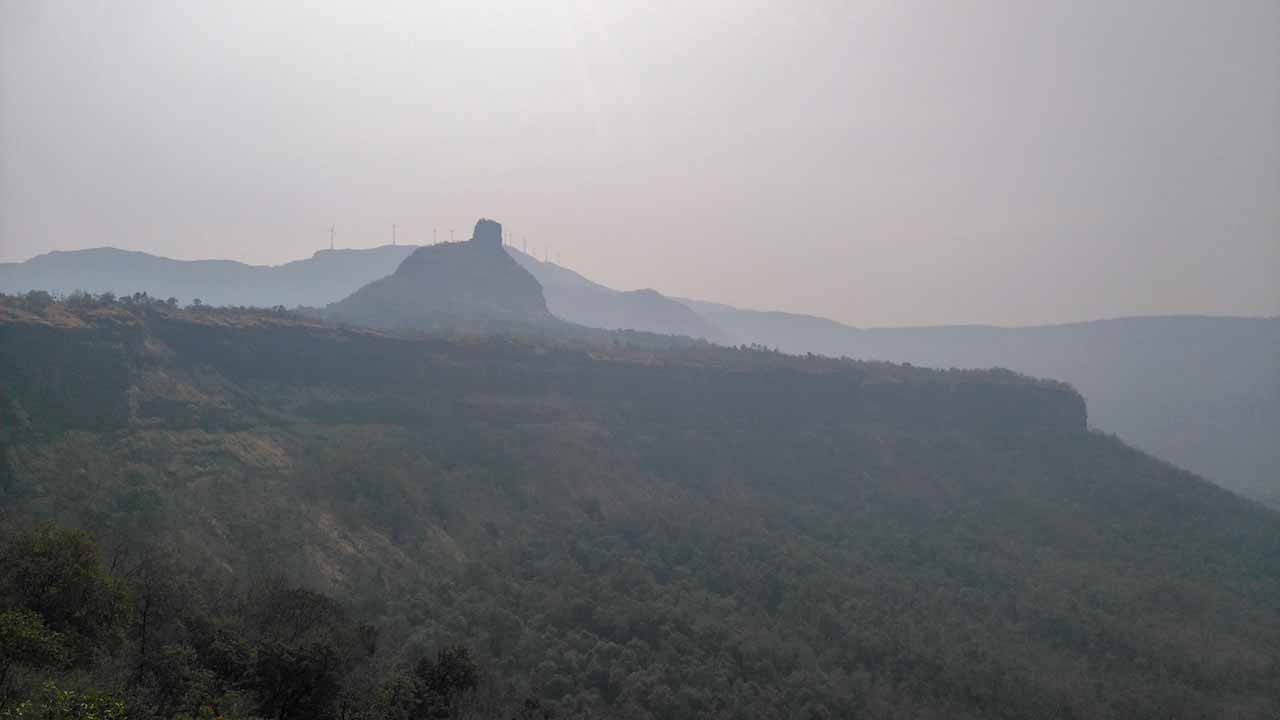 Kotligarh Fort
What to see?
The path is rocky, dusty and narrow and one is walking through thorny bushes and negotiating the rocks. The pipeline that connects Peth to the fort often comes to your aid to hold onto as support. Series of steps lead you from the base of the fort through a funnel like structure to the top which gives a landscape view of nearby forts like Bhimashankar and Peb Fort.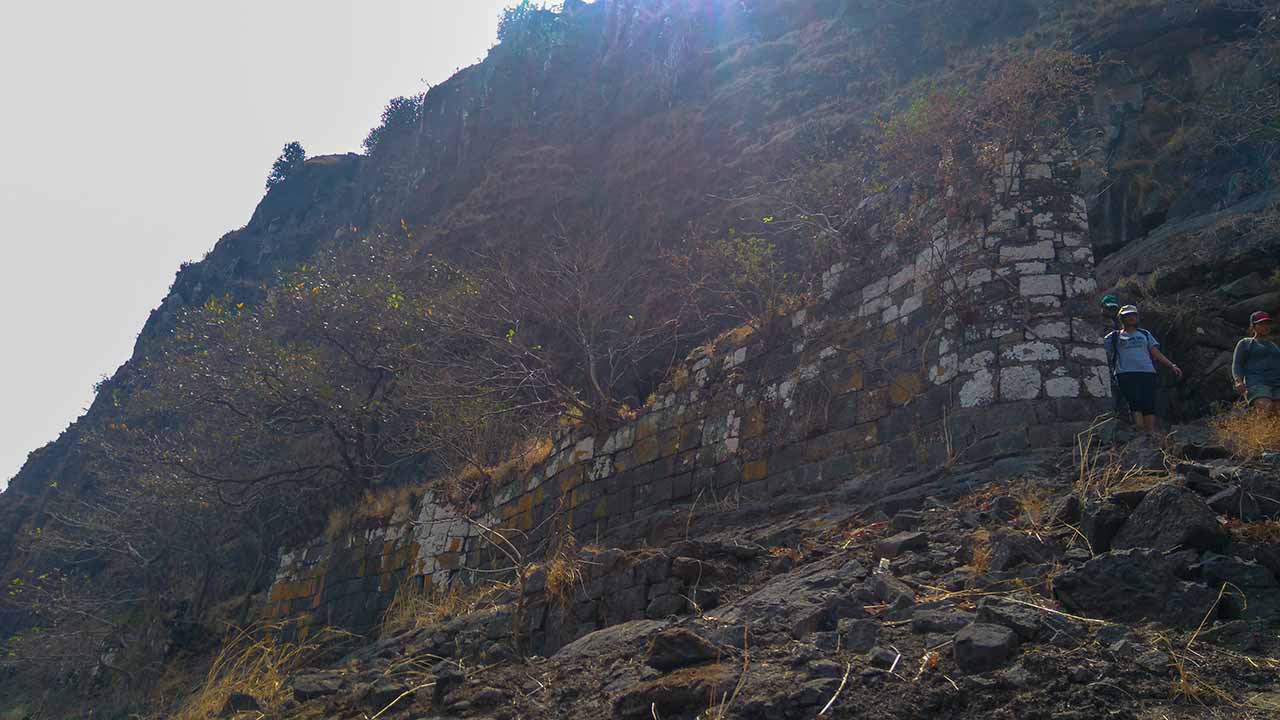 The Climb
The fort is recognisable only by its entrance, remnants of a wall and a protected monument blue board. There is a cistern inside the cave and the rainwater harvested tastes divine after the sweaty walk up in the sun. The cave stands at 1550 feet and the temple is of the local deity Bhairavnath Jogeshwari. The cave is cool (a much needed respite from the heat) and a small flex explains its history in Marathi. The deity has a bell and some flowers adorned to it.
The most significant part of the ascent is the testing one's limits. Though not a very difficult trek, the incline is tough and the weather plays spoilsport. So braving the heat, motivating oneself to not stop and most importantly not sitting down too much as it tires the body down are important tips.
---
---