About Kodaikanal
One of the most sought after hill stations of South India with a cool atmosphere and fun and frolic.
I visited the destination in the last week of May 2019. When most of the hill stations including Shimla and Manali were experiencing hot climate, it is this hill station which was the coolest with temperate ranging from 15 to 17 degrees Celcius.
To add to the cool weather, it rained intermittently at the beginning of the week but the intensity of the rain increased to heavy on 31st May.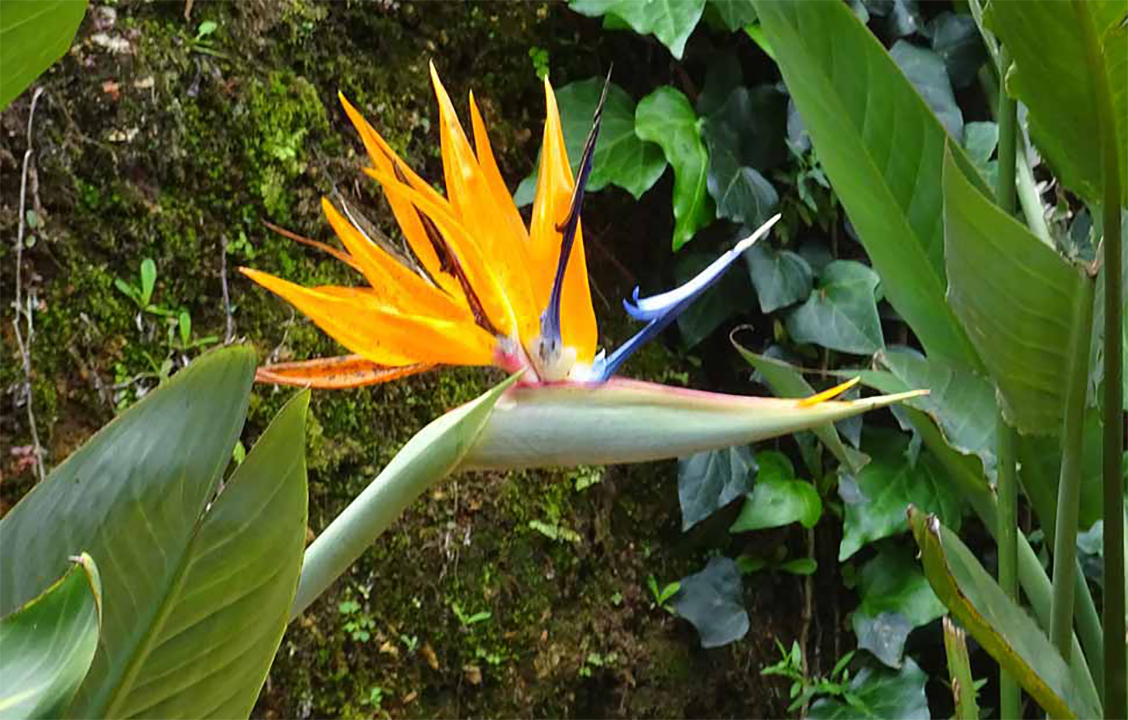 Bird shaped flower at Bryant Park
How to reach?
By Road :
There are two main routes to reach Kodaikanal from the nearest airports:
Via Coimbatore: Kodai is located at a distance of 178kms from Coimbatore. It takes about 5-6 hours by road to reach the hill top.
Via Madurai: the distance between Madurai and Kodai is about 120 kms. which takes about 3.1/2 hours.
By Train
Kodaikanal is the nearest railway station. There are a number of trains from Madurai to Kodaikanal and from Chennai to Kodaikanal and from other major cities like Bangalore.
By Air
The nearest airport is Madurai at a distance of 120 kms. Coimbatore is another airport which is located at a distance of 178 kms.
Where to stay?
I visited Kodaikanal with family and stayed at Le Poshe, a five star hotel in Kodaikanal. There are a number of other star hotels, budgeted hotels and homestays available in Kodaikanal. For more details on homestay, please check on website of Airbnb.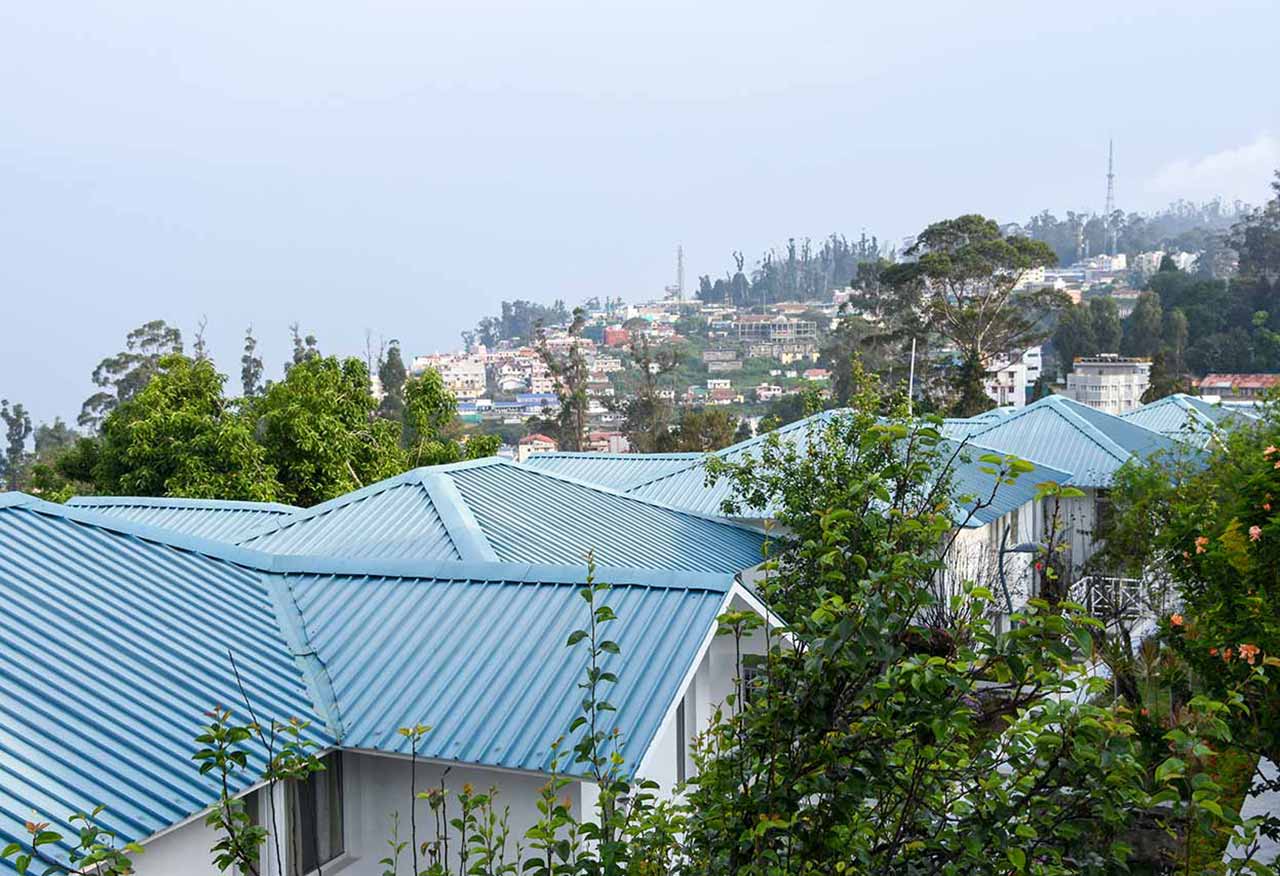 Hotel Le Poshe by Sparsa, Kodaikanal
Le Poshe by Sparsa, a 5 star hotel, a unit of Nest Hotels abd Resorts, is located on the Sivanandi Road, with a steep climb to the site. It provides an aerial view of Kodaikanal town.
Consisting of a large number of villas, spread out on the hill slope, this hotel-cum-resort provides a perfect holiday destination.
The Reception area is located on the 2nd floor which is at the access level from the road. It has facilities like a Spa, Gym, Games Room, Play area for kids and a spacious dining hall on 1st floor, games and fun room on the ground floor.
What to see around?
Silver Cascade Falls
On the way to Kodaikanal right on the road side is the Silver Cascade Waterfall. In the summer, the water flow in this fall is weak. But on 31st May, it rained heavily and the water fall became alive with flowing water.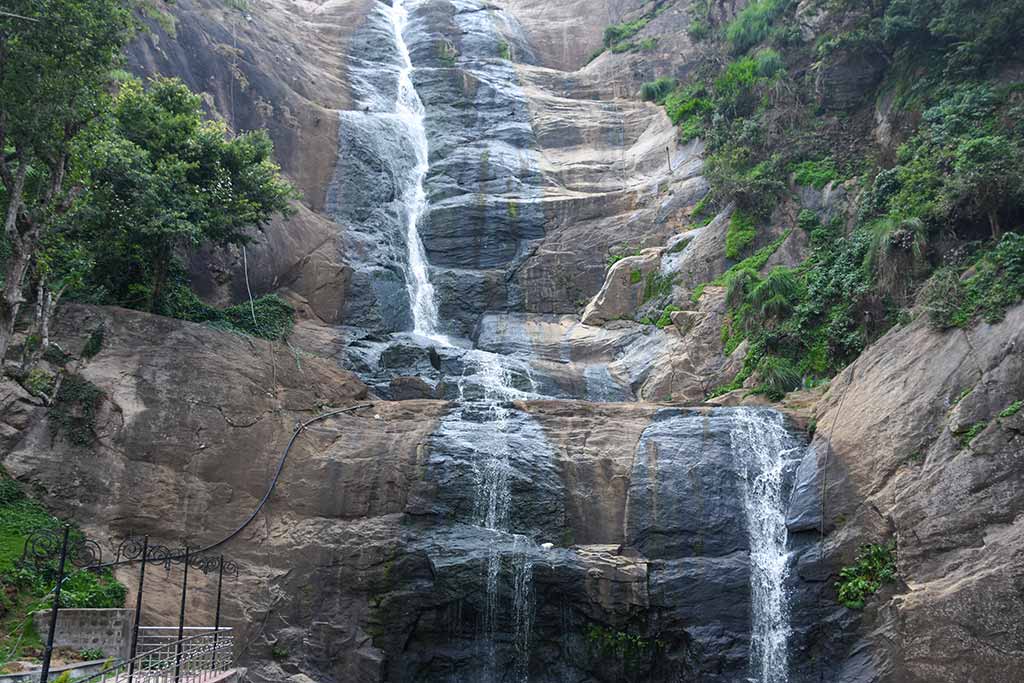 Silver Cascade Waterfall- before the rain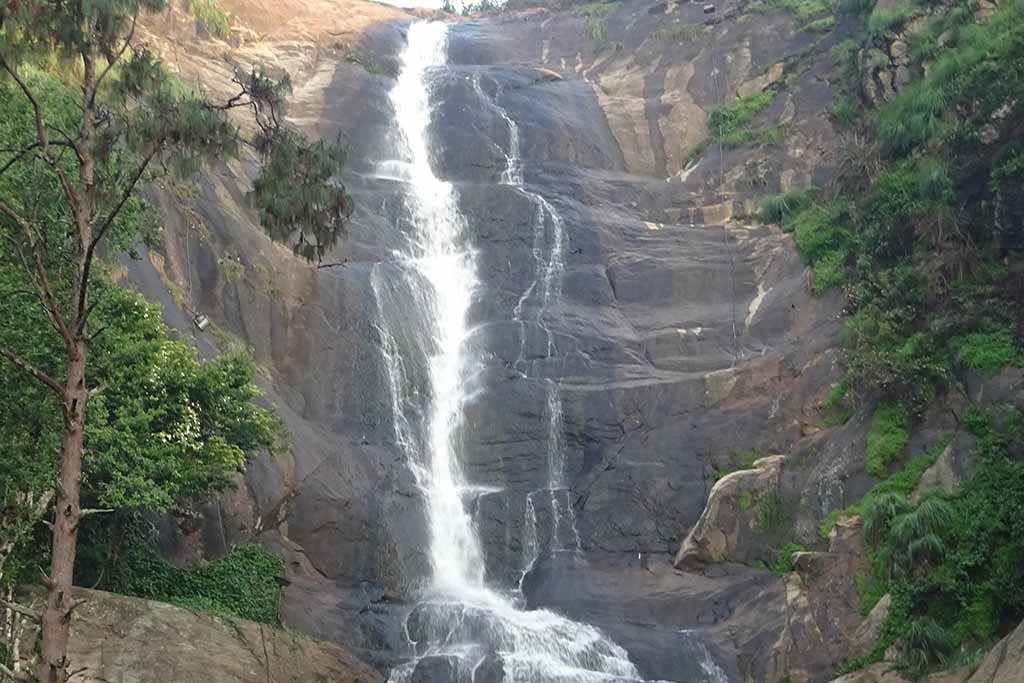 Silver Cascade Waterfall- after the rain
Coaker's walk:
This is a walk-way constructed around the hill. You can view the mountains from the entire stretch of the Coaker's walk area. There are a number of road side stalls.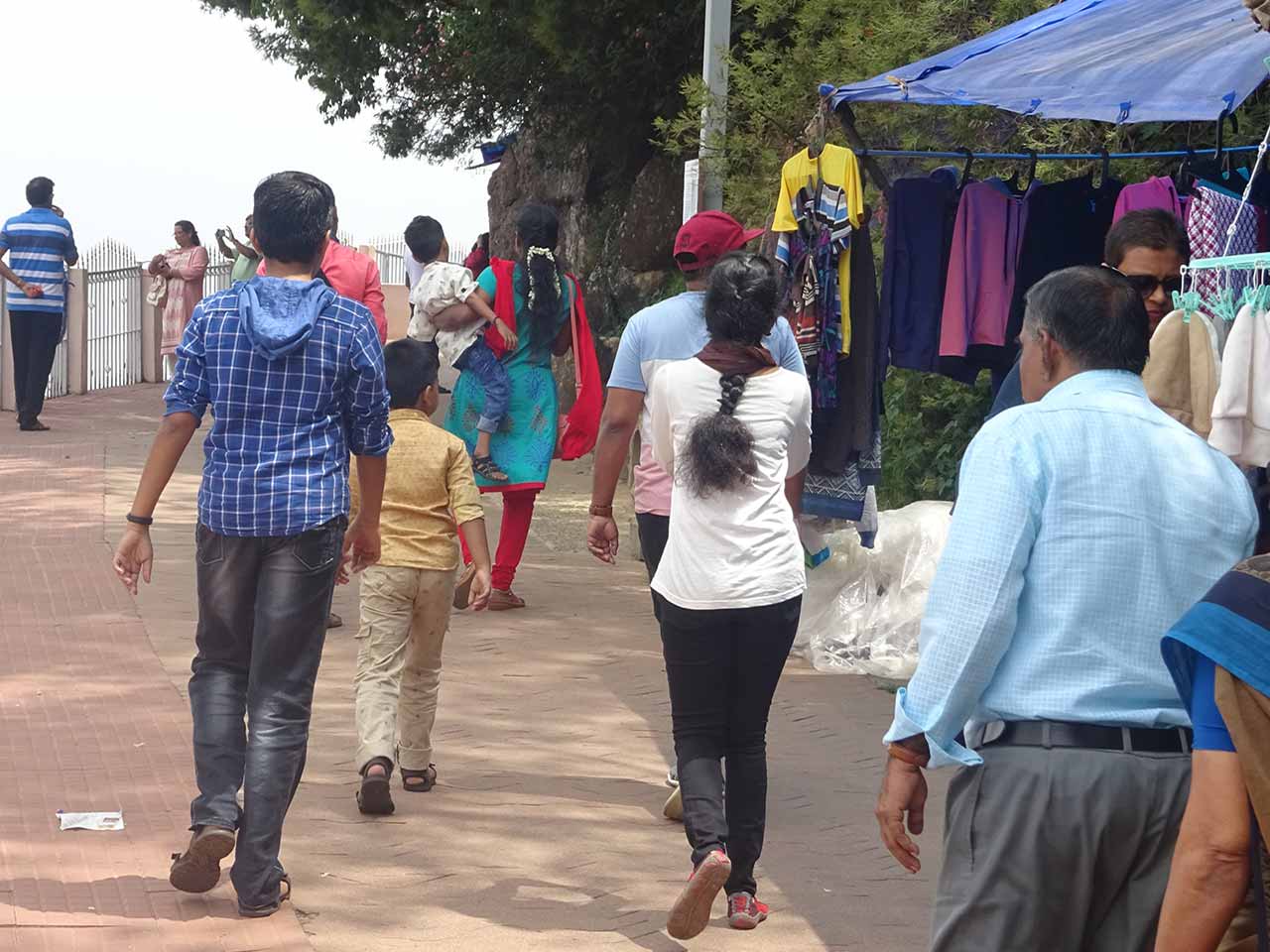 Coaker's Walk
Pillar Rocks
This spot provides a sweeping view of pillar shaped rocks on the far mountains. You can also have a panoramic view of the valley below.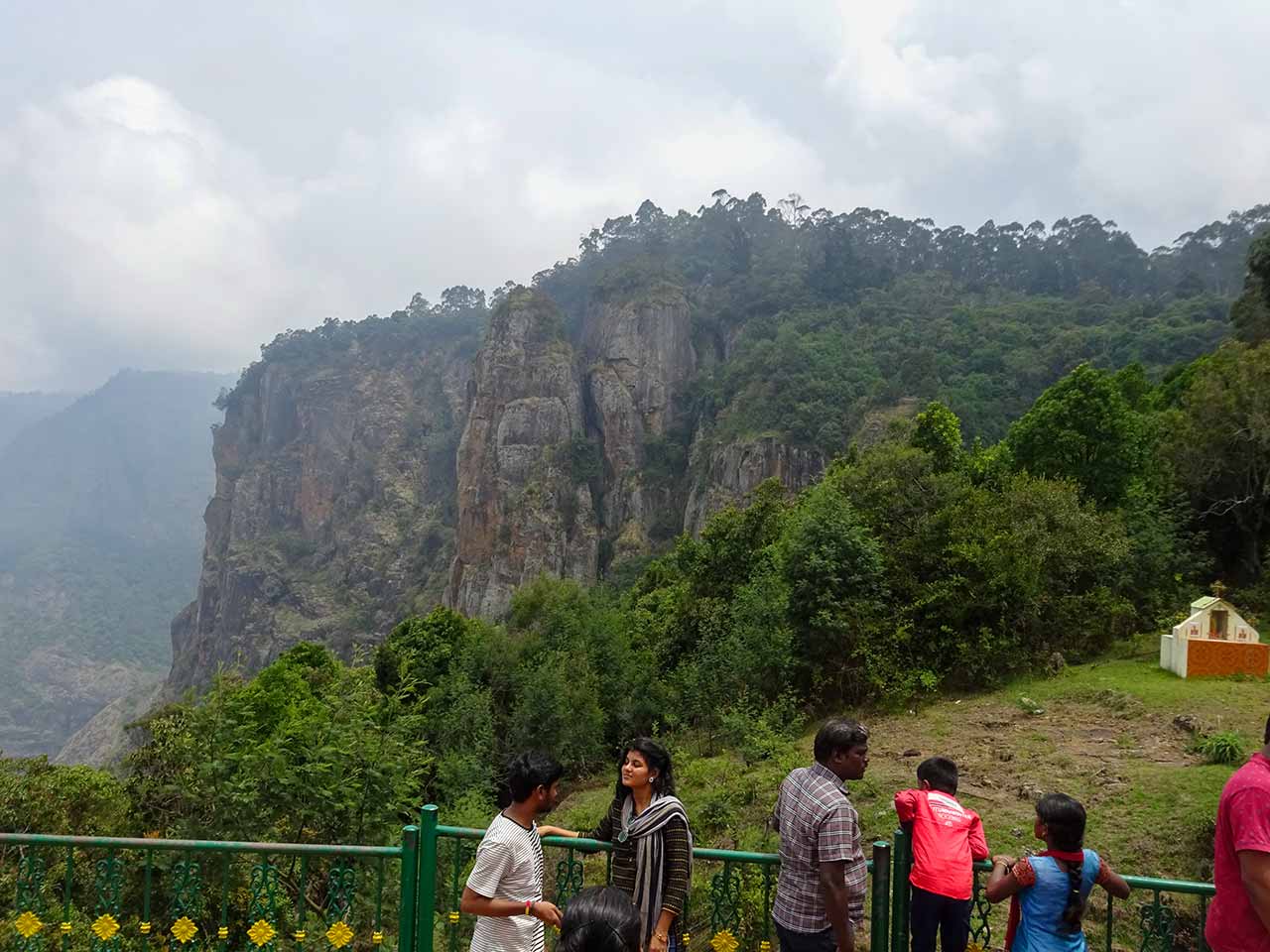 Pillar Rocks
Devil's Kitchen (Guna Caves)
This cave exists between pillar shaped rocks. Entry to the cave area is now restricted. Only a part of the cave can be seen from above. But the excitement for the tourists is the spread out roots of the tree next to the cave. It is a popular selfie spot. From the constructed platform you can view the mountains across.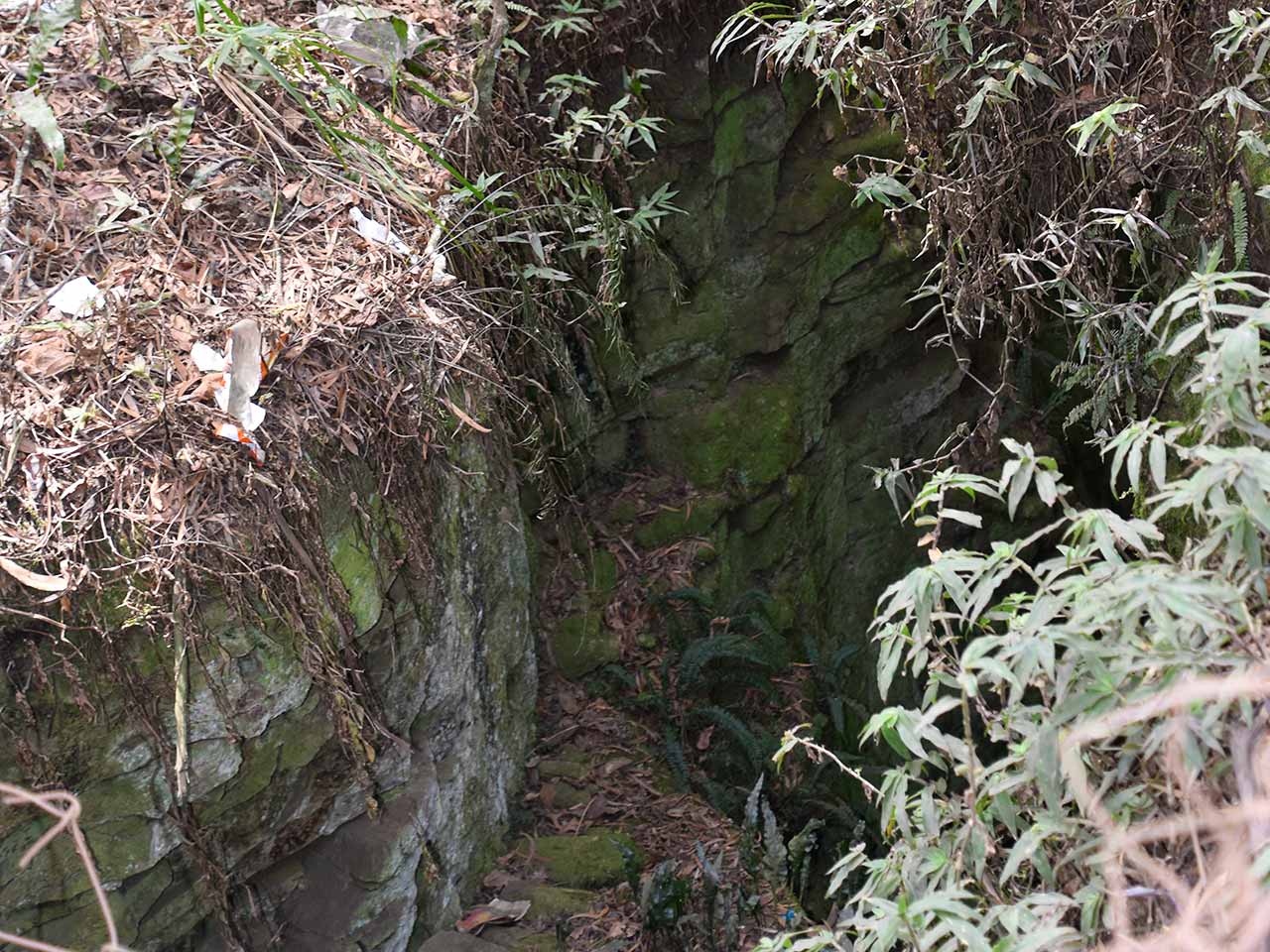 Devil's Kitchen (Guna Caves)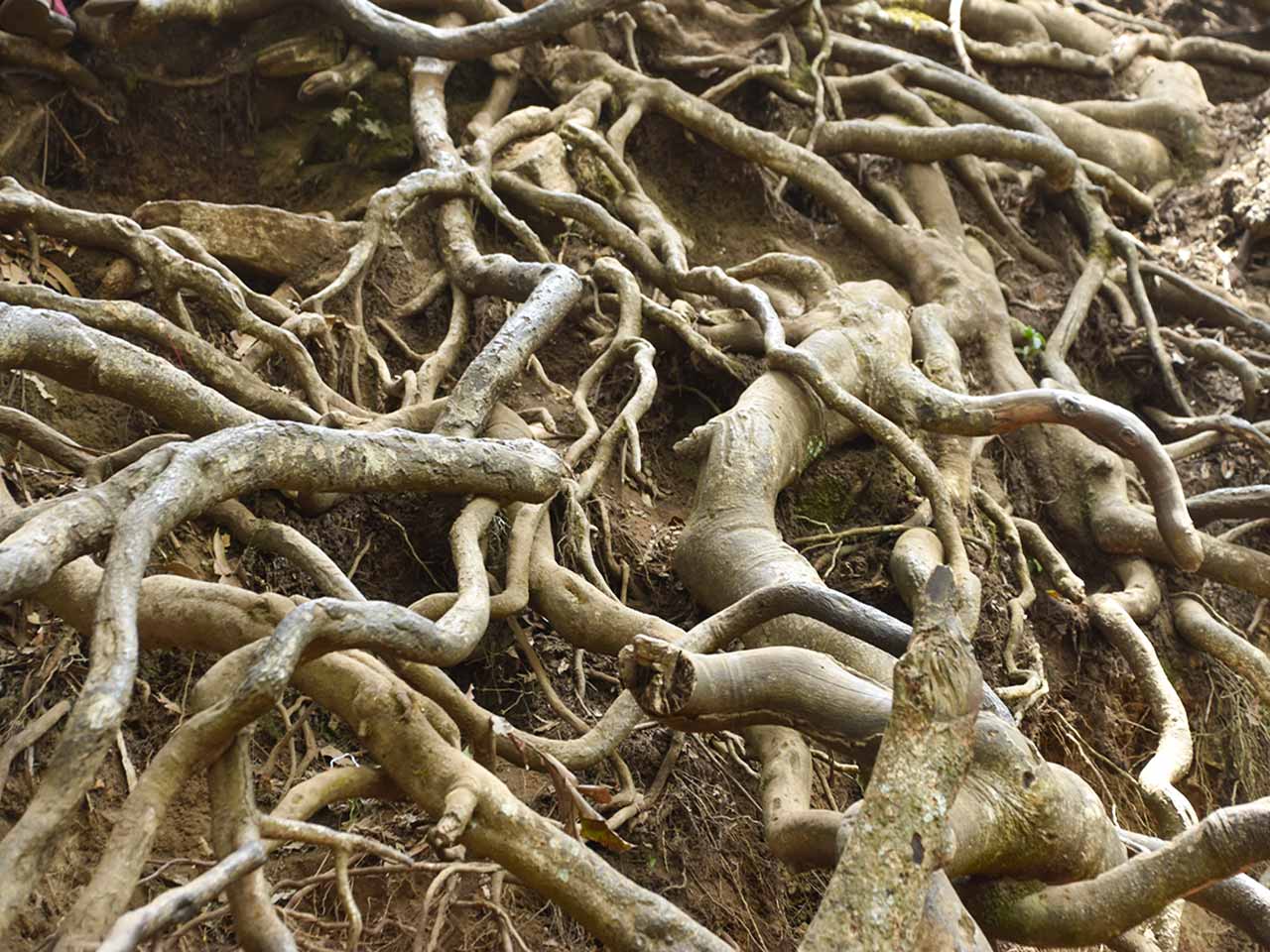 Guna Caves - Tree roots as Selfie Point
Pine Forest
This spot consists of large number of tall pine trees providing a unique experience to be among nature. It is also another popular spot for selfies and photographs.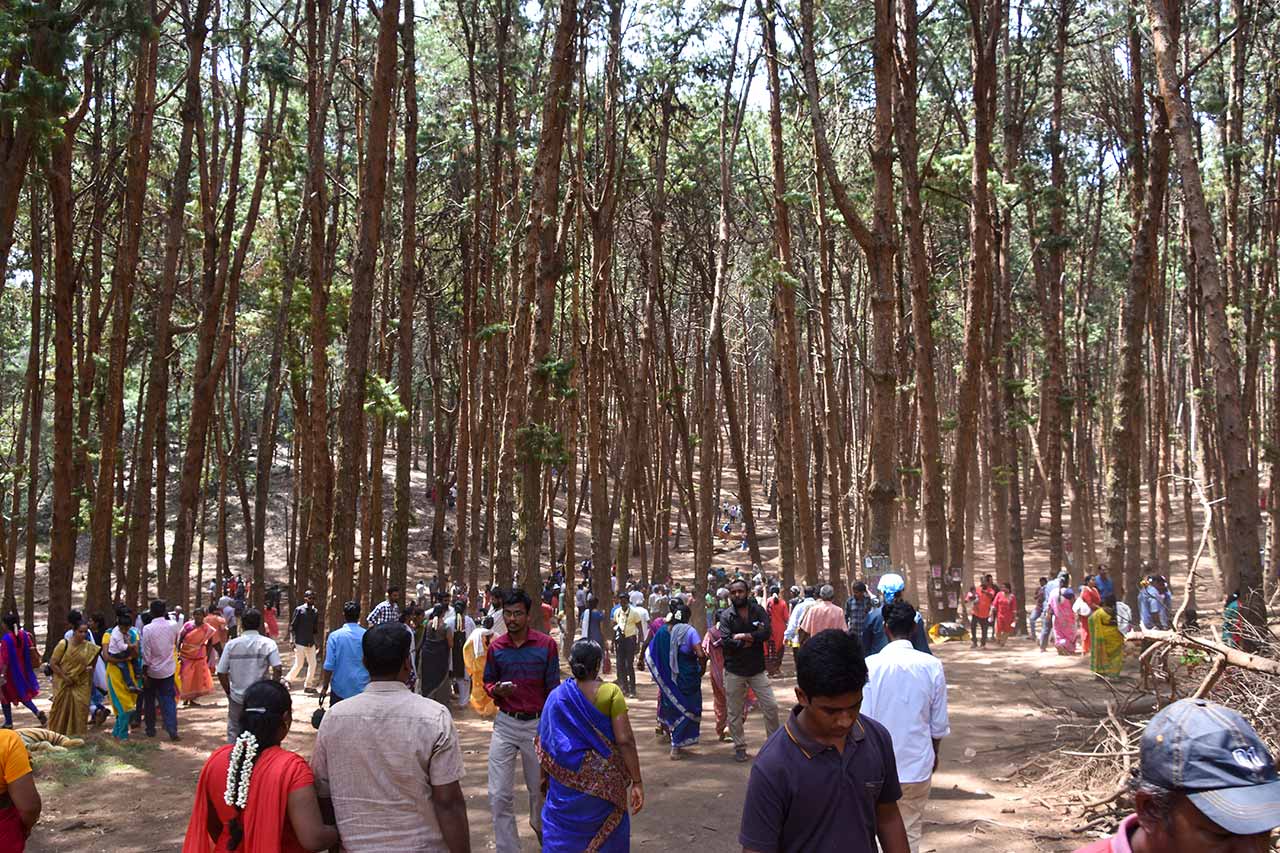 Pine Forest
Wild Life Sanctuary
This is a 4 hours tour by vehicles arranged by the Forest Department. Tourist vehicles are not allowed inside this area.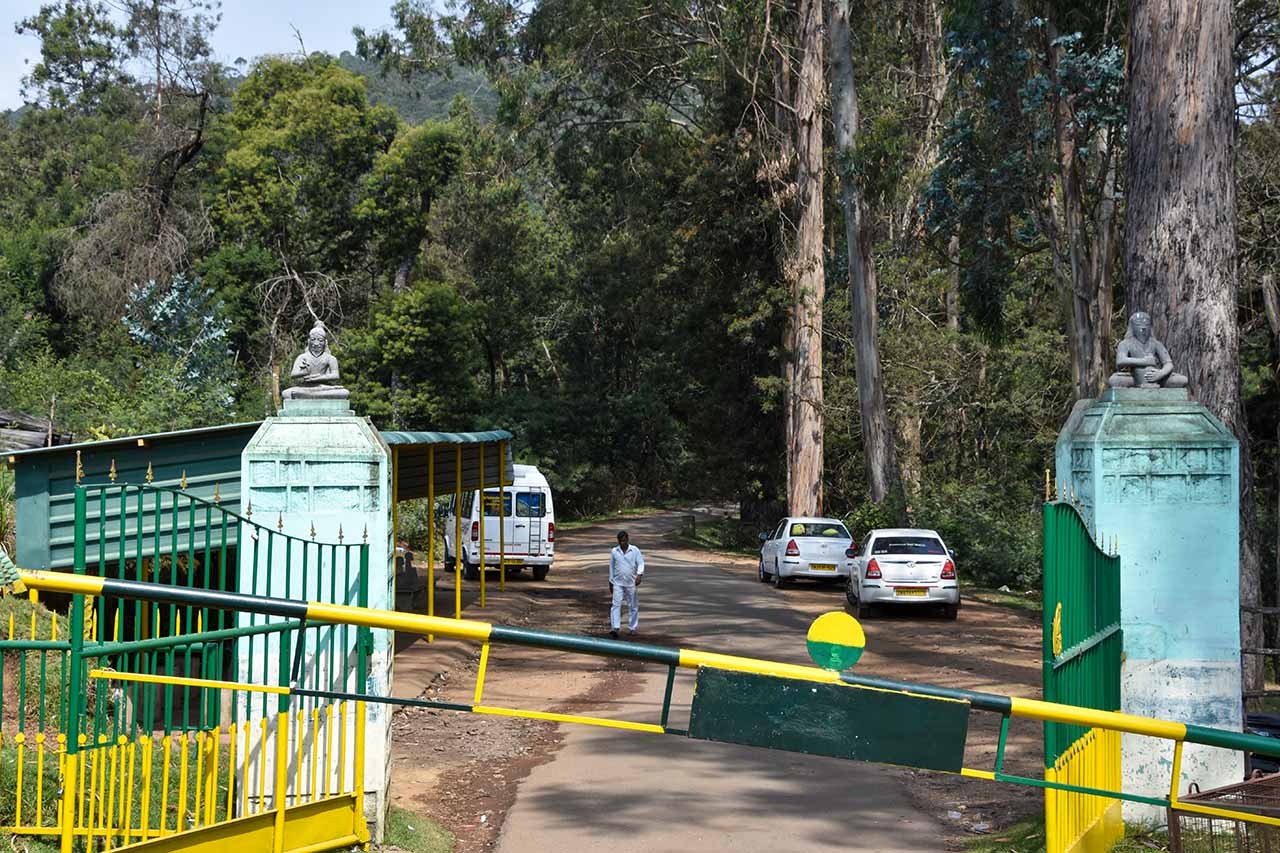 Wild Life Sanctuary Entrance
Kodai Lake
Located in the heart of the town, this lake spread over 5 kms is a hot spot for tourists. It provides activities like boating, cycling, horse riding, gaming zone etc.
With cars parked on both sides of the road, this is a pitiful site to see children trying to cycle around in the heavy traffic. To add to the woes of the tourists, the city roads are pretty bad. It is a nightmare to travel around the lake in a car in the evenings.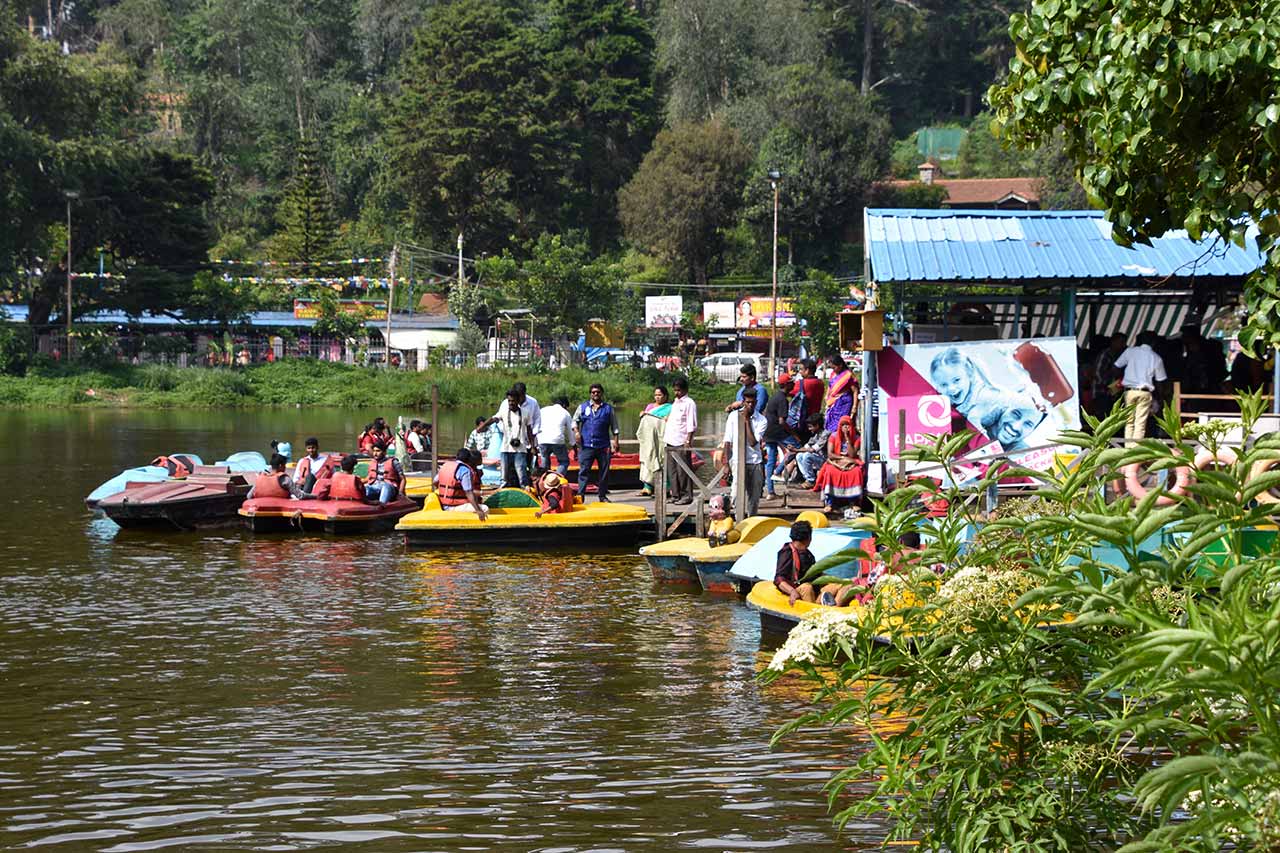 Kodai Lake
Bryant Park
This park is a paradise for flower lovers. There was a flower exhibition at the time we visited this park. The site was breath-taking with different variety of flowers.
The park authorities had created animals like a parrot, a cow, a peacock and so on from different colors of roses. These creations were a craze with the tourists for selfies.
Other attractions
There a varieity of other attractions to be seen like La Saleth Church, 500 years old tree, Dolphin Nose, Jain Temple, Chettiar Park etc.
Activities at La Posche by Sparsa Resort
The Resort conducted different activities for the guests in the evenings. The prominent among them was different types of games, encouraging the guests to sing using karaoke, bon-fire, activities for kids like painting, pottery and many others.
It was a wonderful experience to listen to ameteur singers from among the guests, one of them a Doctor Pratap, another a 7 year old boy and on the English score it was Ms.Bhakti Mukhi from Mumbai.
When to visit?
The ideal time to visit this beautiful hill station is in summer. Rainy reason is not suitable for visit to this place as landslides are common on the route.
Summing up !
To beat the heat of any city, go to Kodaikanal in summer and chill !
---