About Malpe Beach
Located at a distance of 6 kms from Udupi town in South Karnataka, Malpe beach is considered as a spot for outings and also a tourist destination. With a silvery beach, and palm trees surrounding it, large number of tourists visit Malpe beach every day.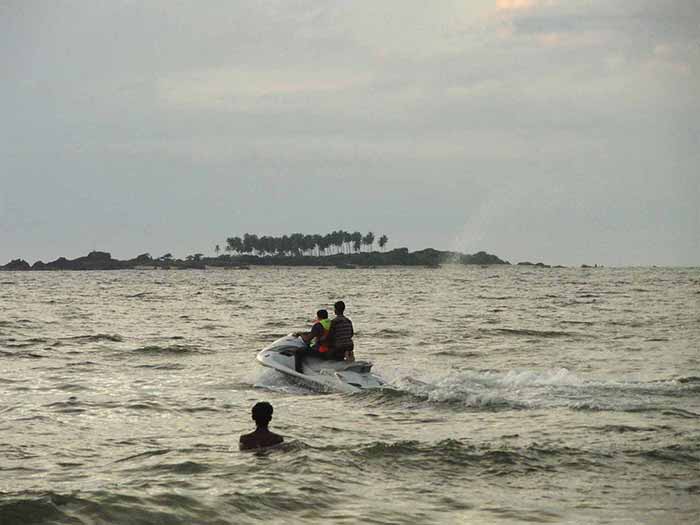 Water Sports at Malpe Beach
How to reach?
By Road:
Malpe beach is 7 kms away from main city of Udupi.There are number of private and KSRTC buses plying to Udupi from Mumbai and Pune and other areas on the NH 17. From Udupi, the road next to Karavalli Hotel goes to Malpe beach.
By Train:
Nearest railway station is Udupi on the Konkan Railway route.
By Air:

Bajpe, Mangalore is the nearest airport at a distance of about 90 kms. There are private taxis availbale from the airport to the destination.
Where to stay?
Malpe has Paradise Isle Beach Resort right next to the beach. Even though costing slightly on the higher side, the resort is well maintained.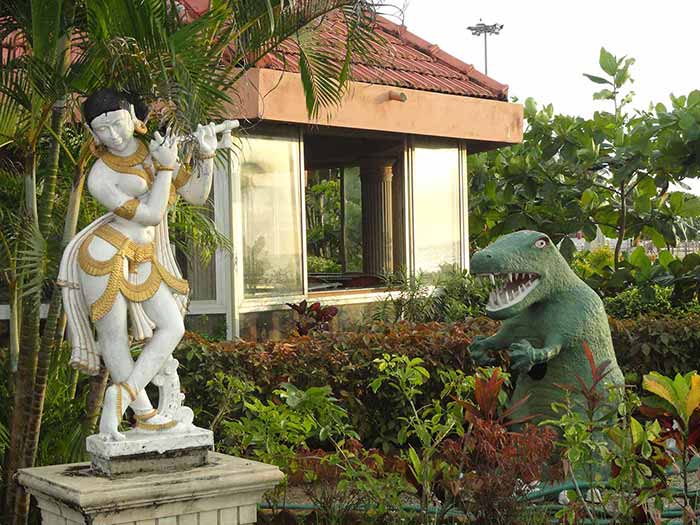 Paradise Isle Beach Resort
What to see or do there?
Malpe beach has water sports like water scooter, high speed boats etc.
St.Mary's Island is another spot to visit while in Malpe. The boat ride takes 10 minutes to reach the island. This island is known for odd formation of basaltic rocks.
Udupi Sri Krishna Temple is another religious place to be visited while in Udupi/Malpe. Located right in the middle of Udupi city, this temple is frequented by large number of devotees from all across the globe.
13 kms. south of Udupi is the Kaup Beach. This scenic beach has a light house built in 1901 which is open to public during evenings.A panoramic view of the Arabian sea can be had at this beach.
Mangalore city is at a distance of 60 kms from Udupi. It has an artificially created harbour in Panambur for transporting iron ore and other materials from Mangalore by ships.
100 kms from Udupi is the Sri Manjunath Temple of Dharmasthala. This temple is well known for serving free meals to the devotees since years together. the Annapurna Choultry at the temple, is equipped with a modern, hygienic, automated kitchen designed to feed 30,000 to 50,000 piligrims on any given day.
Other activities
Udupi is the nearest city where a number of hotels are available and shopping for South Indian items can be done. Mangalore Mallige (Mogra), with lots of fragrance, is available in Udupi.
When to visit?
This beach can be visited all round the year but the ideal period would be between October and May (other than rainy season).
Summing up !
Malpe is one of the natural harbours of South Karnataka. The beach is frequented by local people as also by tourists from all over. It is an ideal one day picnic spot.