About Singapore
Singapore is considered as the heart of New Asia. Well known in the past as "Garden City", this exciting city later came to be known as "City in the Garden" and next it will be known as "City in Nature".
Although a smart city, this city has retained its concern for nature to inter-mix it with development. This is amply evident from the forest along both sides of the road when you travel all the way to Singapore Zoo. Even in the heart of the city, the road dividers are full of flowers. The Hotel Park is covered by plants and flowers all around.
A multi-racial city has grown from strength to strength and attracts large number of tourists from across the globe to witness its growth and development.
A city which obtains its water from Malaysia, raw material for construction from Indonesia and consumption products from other countries, is one of the resilient economies in Asia.
How to reach?
Singapore is directly accessible from major cities across the globe. From India, it is accessible by air directly or via Malaysia or Thailand by air, rail or road. Indonesia is another country which is bordering Singapore.
For journey to and from India, tourists generally prefer flights from Chennai which is cheaper and it takes 3 hours 40 minutes to reach the destination.
Where to stay?
Singapore has number of hotels. Some of the star hotels are Marina Bay Sands, The Park Royal, Pan Pacific, InterContinental, Holiday Inn, The Hilton, IBIS, Ramada, Marina Mandarin etc. There are number of lower budget hotels also in the city.
We stayed at Acqueen Hotel at Jalan Besar, which is located near the shopping complex of Mustafa. The rooms in this hotel are not very spacy but its location is convenient.
What to see?
Singapore has a lot of entertainment spots for tourists such as Sentosa Island with a cable car ride, Madame Tussauds Wax Museum, and the famous light and sound show "Wings of Time".
Marina Bay Sands
Sands Skypark is an observation deck providing a panoramic view of Marina Bay Sands from its 57th floor. Some of the popular spots that can be seen are The Esplanade bridge, the Esplande, Helix Bridge, Cloud Forest, Flower Dome and Supertrees.
View of Supertrees in the Supertree Grove is a feast to the eyes. The architectural wonders are about 50 metres in height with large canopies. The night colour and sound show at this garden is an awesome experience.
Sentosa Island
The approach to Sentosa Island through cable car is very exciting. The cable car ride from Mount Faber to Sentosa Island, provides a panoramic view of the city below and glittering lights during the night.
Universal Studios :
Located in Santosa island, this studio offers variety of featured rides and unlimited entertainment. From 'Far Far Away Castle' in Shrek's Adventure, to terrifying TRex "The Lost World", world's largest roller coaster a Sci-Fi City, to ancient Egypt in "Ravenge of the Mummy" etc.
Some of the rides are thrilling such as Jurassic Park, Dino-Soarin, Battlestar Gallatica among others and some of them are scary like "The Lost World", Ravenge of the Mummy etc. Most entertaining was the dance performance by the Minion group.
S.E.A. Acquarium
Located next to the Universal Studios,this glass partitioned acquarium holds more than a lac of fishes of over 800 species from 49 different countries from the smallest one to the sharks. It is a memorable experience to see such large number of marine species at one place at close quarters.
Luge & Sky Ride
While at Santosa, indulge in the sky ride through cable car one way and return through Luge ride. Both these rides are very exciting and entertaining.
Wings of Time Show
At 8.40p.m. (local time), there is a light and sound show called "Wings of Time" at the beach side of Sentosa Island. This is a story of a boy and girl depicted through colourful lights and sound effects. It uses the sea water, laser efforts and sound for the show. This is one show you should not miss.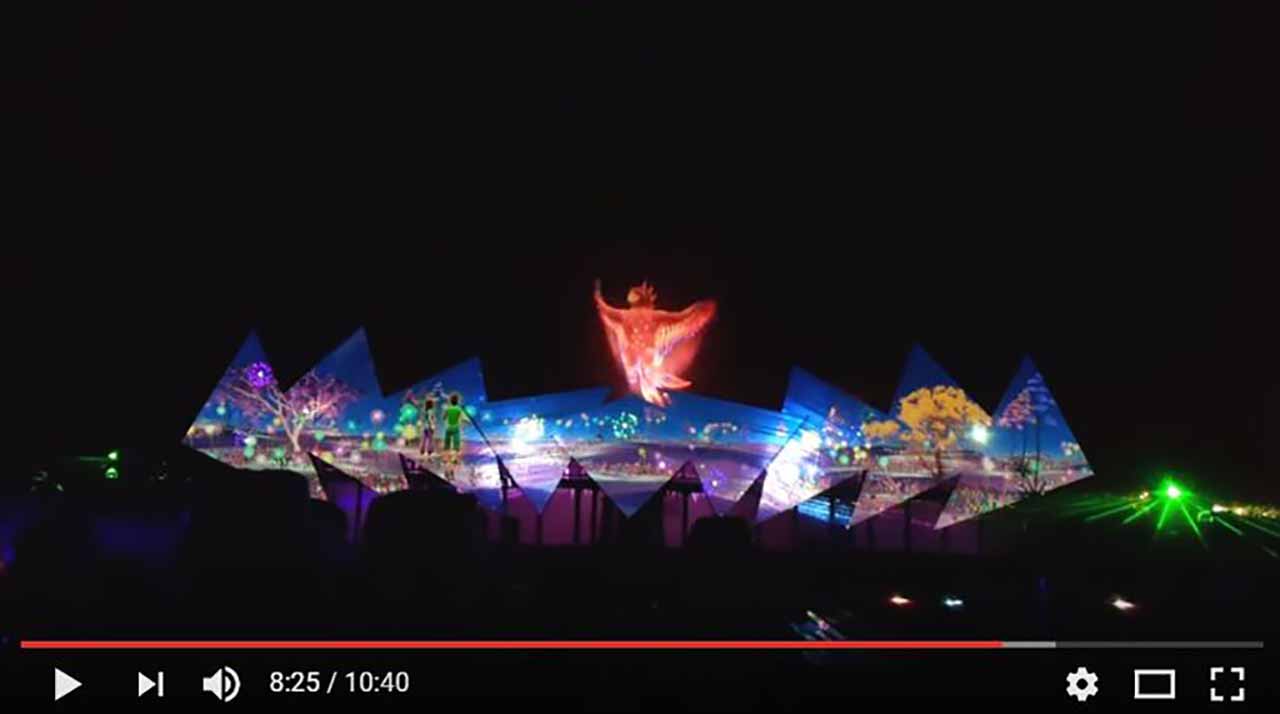 Watch video
Singapore Zoo
A 26 hectares wildlife animal park houses more than 2800 animals of over 300 species including mammals, birds and reptiles. It will be a better experience if you carry the map of the zoo and select the species you wish to visit. Otherwise, it is a tiring experience travelling to the entire stretch of the area.
There are tram cars available to ferry tourists from one stop to other.
There are 4 such stops where you can embark or disembark to cover the different species of animals, birds and reptiles. There is a turtle feeding programme in the afternoon where huge turtles can be fed by the tourists on first come first serve basis and can be photographed along with the turtles.
The zoo also holds a show of elephants. You can witness elephants responding to various commands of their trainers. For the children, most preferred areas are dragons, elephants and monkeys. Tiny tots from Schools around could be seen visiting the Zoo. Large number of tourists frequent the zoo which provides an opportunity to see mammals of different species at close quarters.
The Zoo has Ah Meng restaurant providing good quality food.
Summing up
Visit to Singapore is worth the expenditure and effort.