About the Fort
27 Kms. from Kolhapur city is Panhala Fort, frequented by Chatrapati Shivaji Maharaj in the 17th century and evidencing the accomplishments of Sambhaji Maharaj.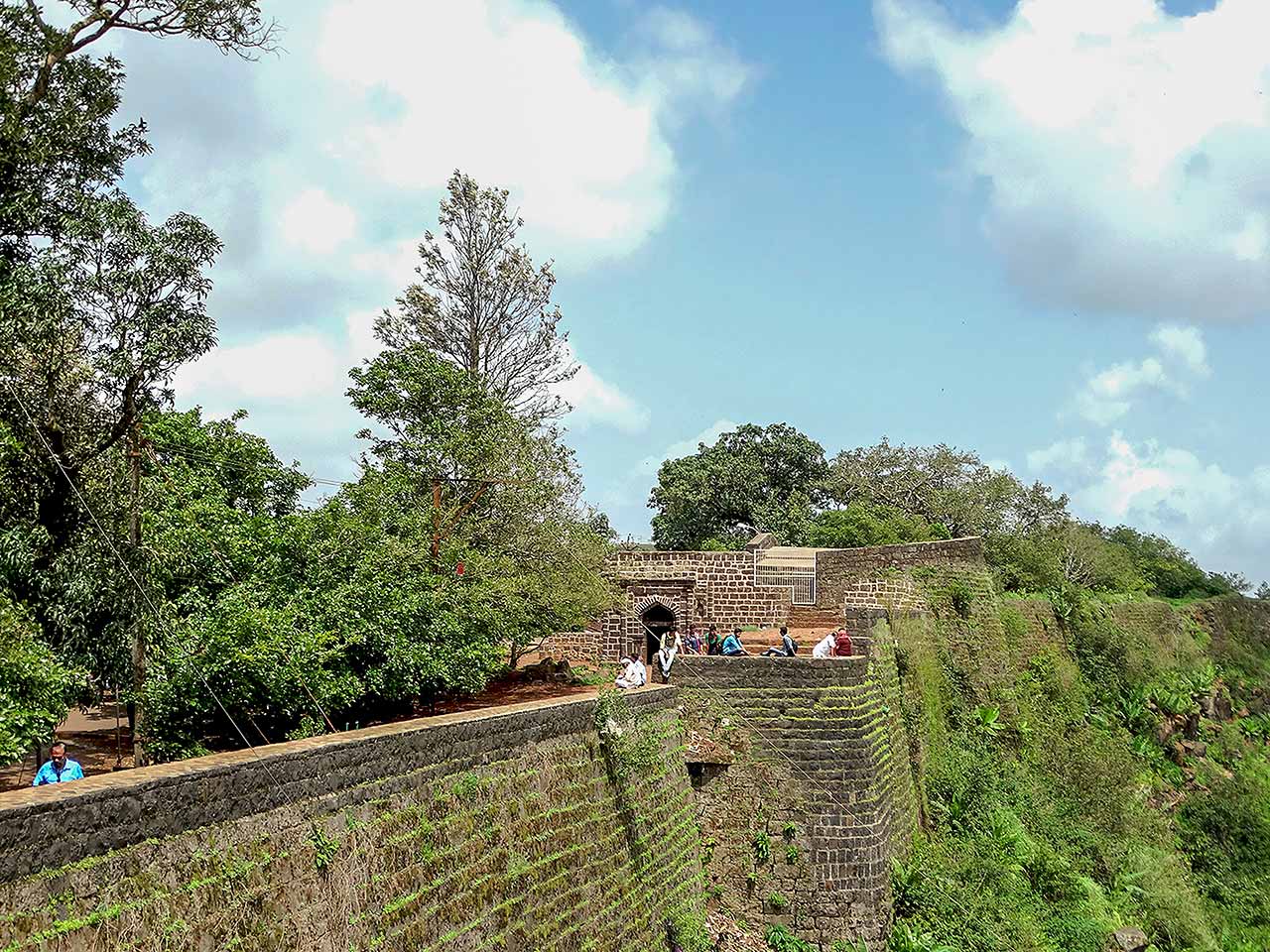 Panhala Fort
How to reach?
By Road :
From Pune:
Pune - Satara - Kolhapur - Panhala (total distance of about 277 kms.) on NH4 (Pune-Bangalore Highway)
From Mumbai :
Mumbai-Pune-Satara-Kolhapur-Panhala (total distance 380 kms).
There are MSRTC buses plying upto Kolhapur and from Kolhapur to Panhala Fort.
By Rail :
Kolhapur on the Mumbai-Bangalore train route.
By Air :
Nearest Airport is Kolhapur (Ujalaiwadi - 10 kms from Kolhapur city).
Where to stay?
Maharashtra Tourism Development Corporation (MTDC) has a resort at Panhala. There are a few hotels in Panhala such as Hotel Hill Top, Panhala Fort Resort, Valley View Grand and Masai Resort.
There are a number of hotels in Kolhapur (at a distance of 27 kms.) like Hotel Raysons Regency, Hotel Planchshil, Hotel Opal, Hotel Maratha Regency, Hotel Samrat etc.
What to see?
On entering the fort area, Teen Darwaja is the first structure to be seen built in the 17th century. On top of the entrance gate of Teen Darwaja, carved peacocks can be seen. There is Konkan Darwaja where Shivaji Maharaj was welcomed by Dattajipanth and Kondaji in 1673. There is a small well called 'Vishnutirth'. It is said that water is available in this small well throughout the year even though the fort is located at a height of 953 meters above sea level.
From the top of Teen Darwaja, a beautiful view of the greenary around can be seen.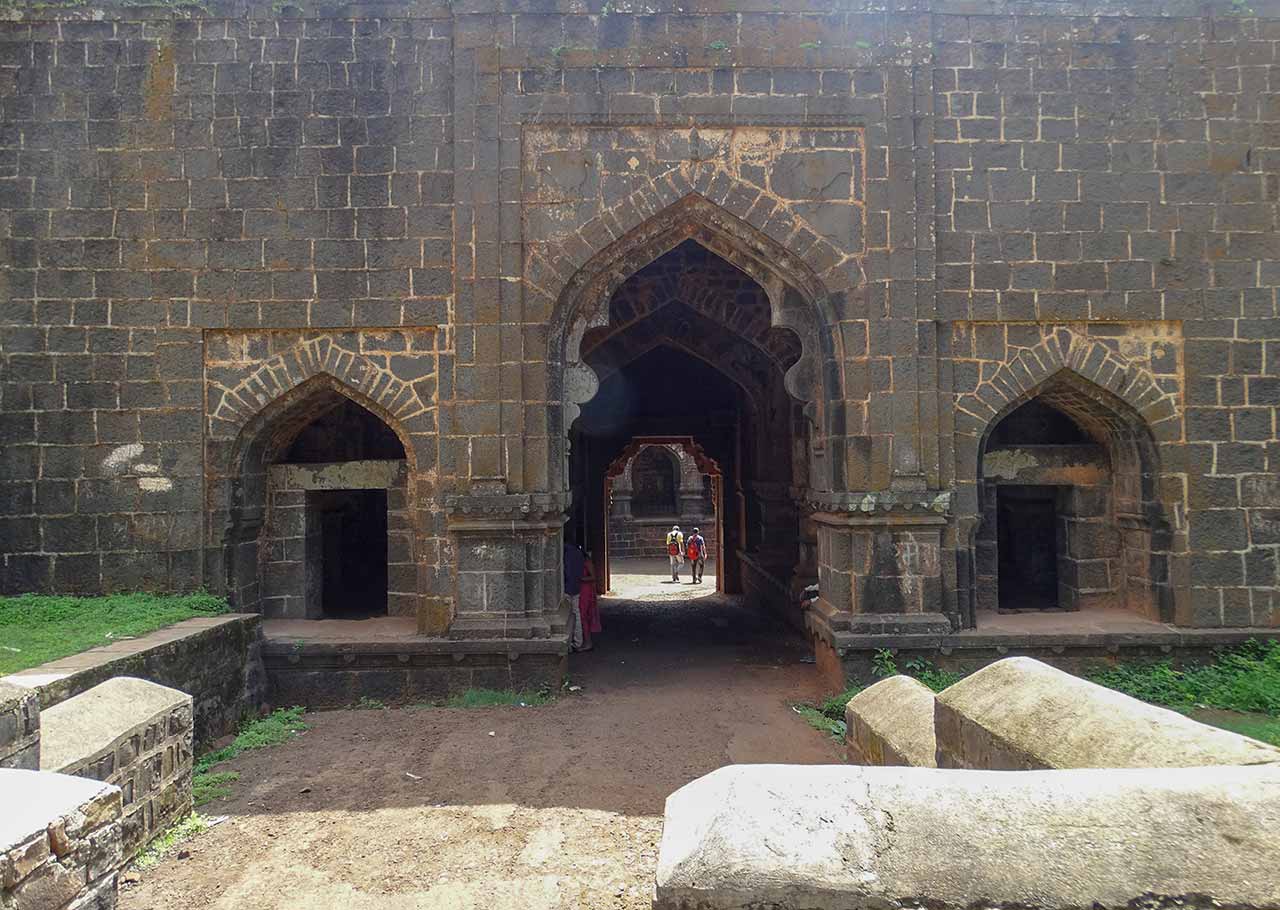 Teen Darwaja
About thousand yards from Teen Darwaja is another old structure 'Sajja Koti'. It is a small structure with three confinement cells inside located on the top area. The floral designs created four centuries ago can still be seen inside. Carved peacocks can also be seen on the outside wall. There are steps to reach the top both from outside as well as inside. It is said that Sambhaji Maharaj was detained in this Koti by Shivaji Maharaj when he fell out of favour. History also tells us that Shivaji Maharaj was detained here for more than 4.1/2 months by Adil Shah but with the sacrifice of Shiva Kashid and with the assistance of Bajiprabhu and Fulaji, Shivaji Maharaj escaped from Panhala and fled to Vishalgad.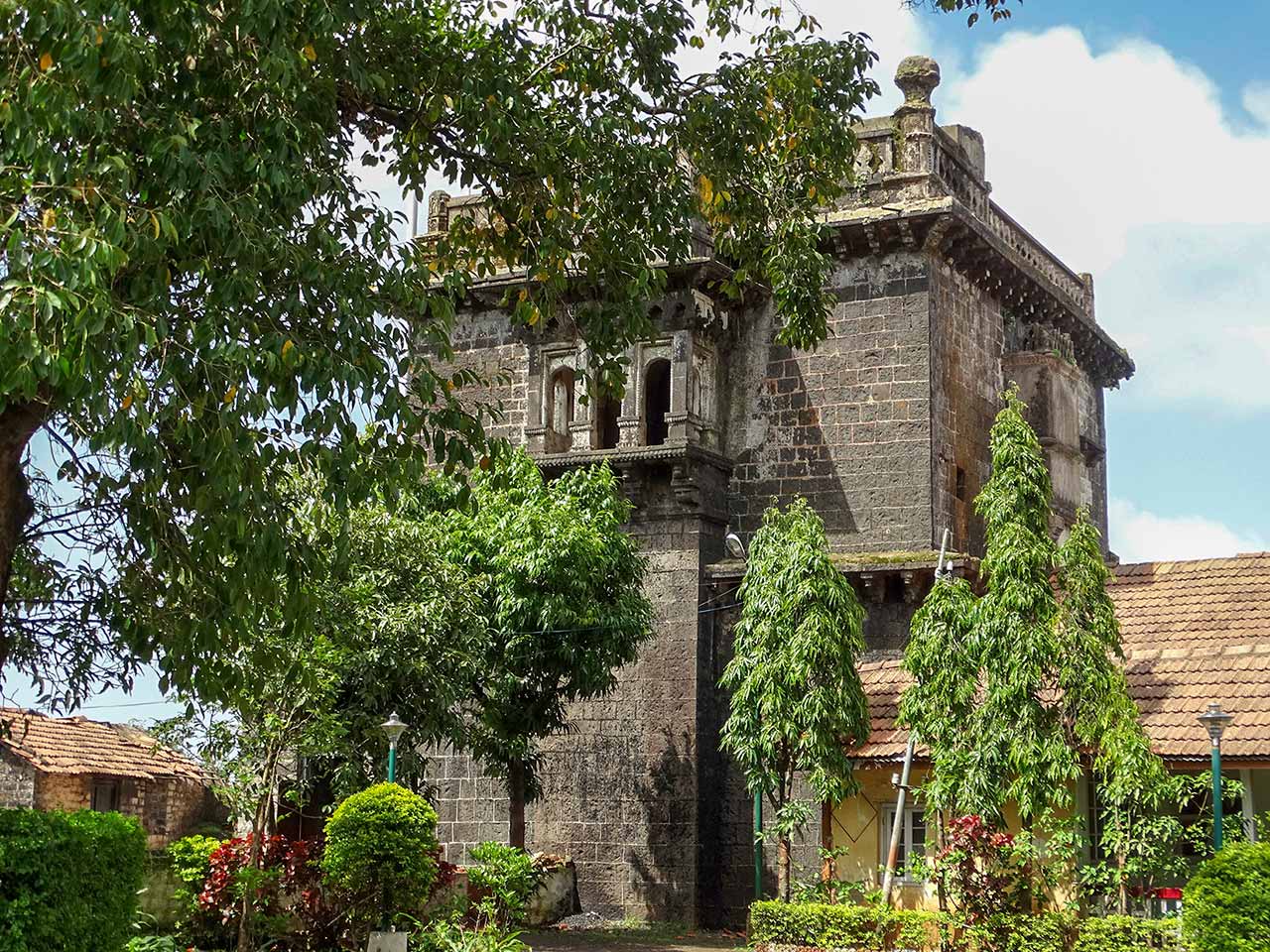 Sajja Koti
Other Places to see around Murud Janjira
While at Kolhapur, visiting the Mahalakshmi Temple will be rewarding. Mahalakshmi is the goddess of power. Located at Survey Nagar inside Kolhapur city, this temple is known as "Dakshin Kashi". The image of Mahalakshmi carved in black rock is 3' in height. It is said that the light of setting sun falls on the face of this image on 21st of March and September each year. Large number of devotees are seen patiently waiting in 'queue' for darshan of this goddess.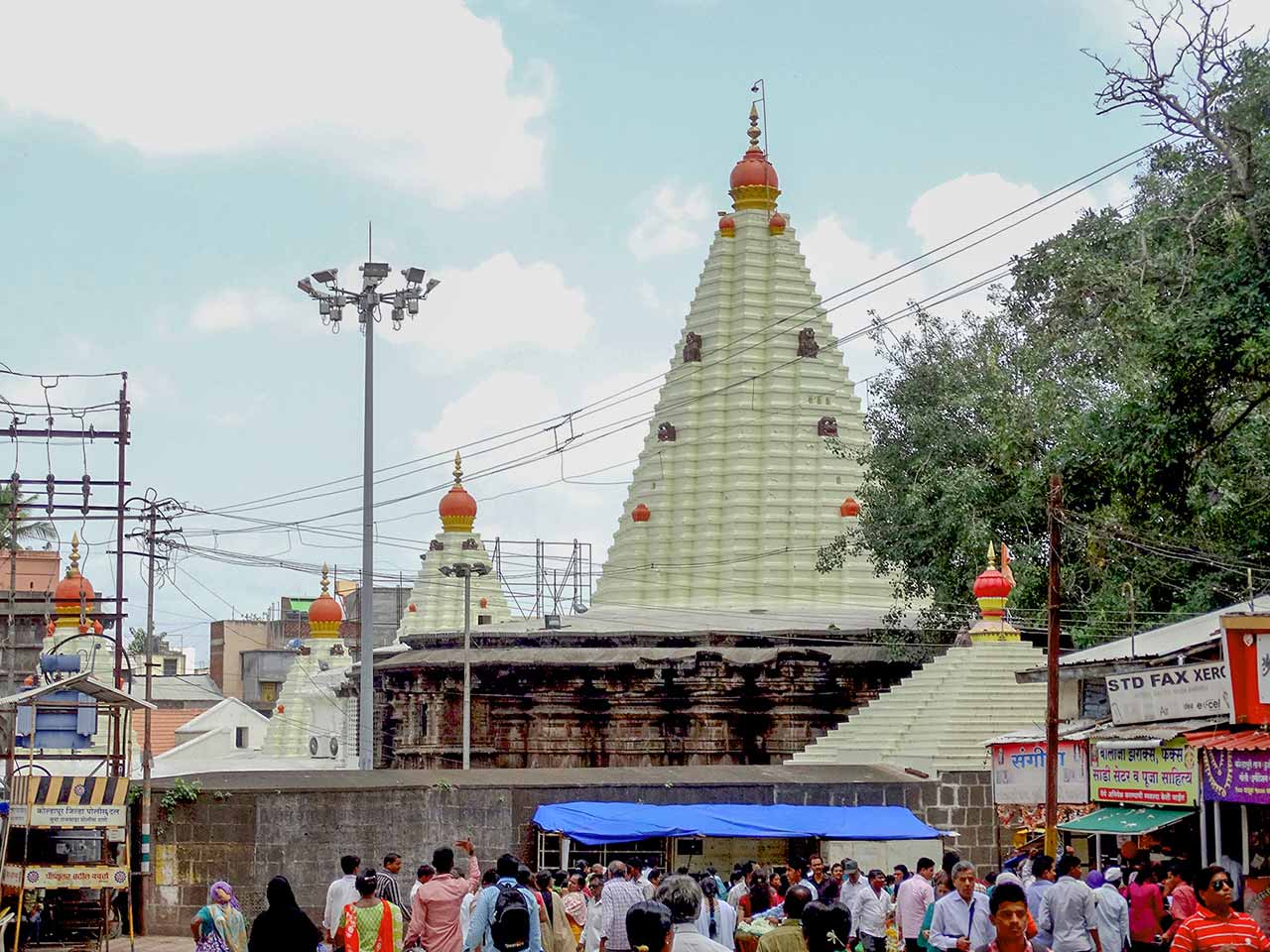 Mahalaxmi Temple, Kolhapur
On the way back to Pune or Mumbai, visiting Balaji Temple at Narayanpur village will be another rewarding experience. On the NH4 between Satara and Pune at Narsapur phata there is a sign board for Narayanpur on the right (if travelling from Pune/Mumbai, it is on the left). About 2 kms from the main highway is the Balaji Temple in all its grandeur. Sufficient parking is available outside the temple area. Mobile phones and cameras are strictly 'no no' inside the temple premises. They have be to deposited at a counter at the entrance of the temple. The place is quite serene despite large number of devotees visiting every day. Once the darshan is completed, on the way out you are served with 'prasad' which is as good as a small meal.
Summing up !
A historical fort which has become a picnic spot for travellers.