About the Fort
Murud Janjira Fort is one of the unconquered forts in Maharashtra which is located in the coastal village of Murud and is situated with water all around it. We visited Murud Janjira Fort in February 2013 during our visit to Velas Agar Beach. Murud Janjira Fort is at a distance of about 11 kms. from Velas Agar.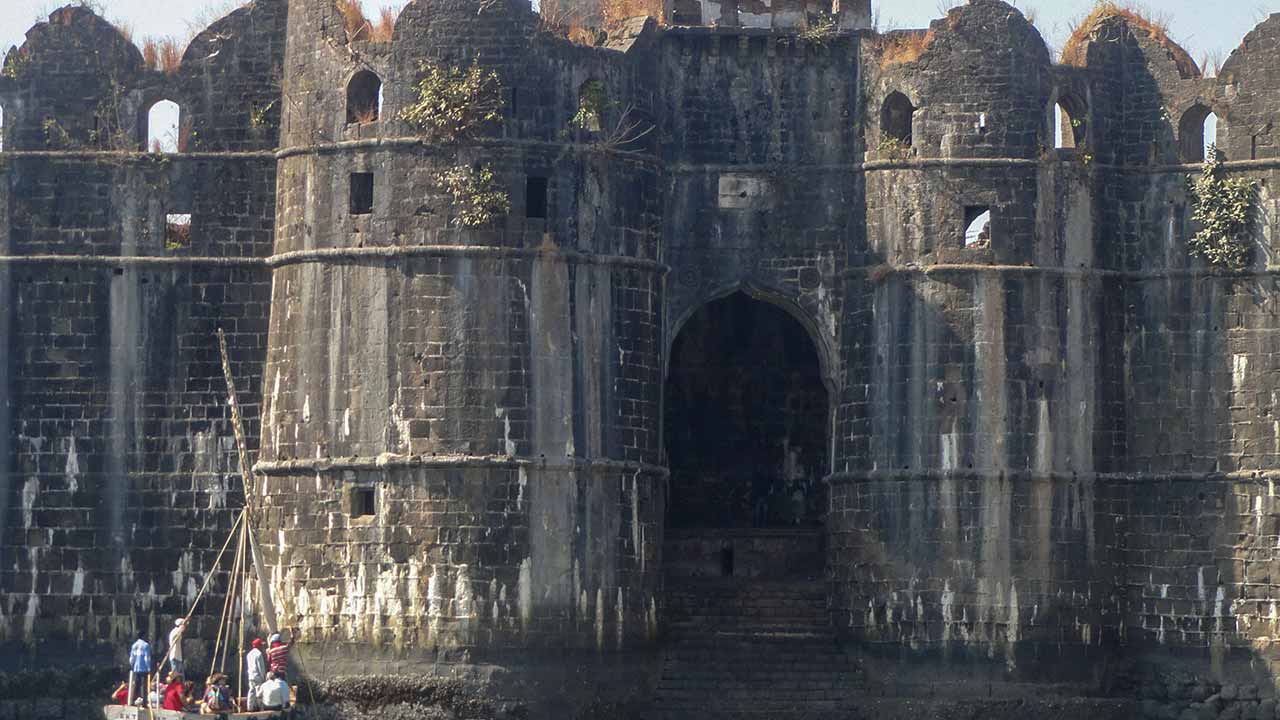 Murud Janjira Fort
How to reach?
From Pune:
Via Khopoli on the Old Pune Mumbai highway (taking a diversion after Khandala Ghat on NH4).Took the Pen route from Khopoli. Driving further to Pali, Wakan, turned left for Mahad, travelled another 60 kms to Mangaon. After Mangaon Bus Stand took right turn driving to Morba (5 kms), Mhasala (20 kms) and Vadavli Phata (15 kms). At Vadavli Phata turned right for Dighi (the road to the left goes to Dive Agar) and proceeded for 3 kms, and took the road that goes to the left near the name plate of "Hotel Samadhan" for Velas Agar village (1 kms). From Velas Agar travelled to Murud Janjira Fort which is at a distance of about 11 kms.
Another route
Alternate route is through Ali Baug at a total distance of about 185 kms.
From Mumbai :
There is MSRTC Bus Service to Murud via Alibaug. Total distance about 160 kms.
Where to stay?
There are number of resorts in Murud Janjira and Kashid area.
What to see?
Murud Janjira Fort :
From Dighi (Taluka Shriwardhan) the Fort is about 20-25 minutes away. Murud Janjira Fort is located right inside the sea with water covering all round. It is known as only Fort in the western region which remain unconquered despite many attempts by the British, Dutch and Maratha regime. The main entrance gate to the Fort is not visible unless you come close to it. It is located on the Rajpuri jetty approach. Built in the 15th Century, the palace of Nawabs of Janjira still carries memories of the hey days of the Siddis. It is said that there were a number of families residing inside the fort (which is evidenced by the dilapidated structures like officers' quarters, water tank, ponds etc. ) and it has a secret tunnel under water upto Rajpuri Jetty for which there is no official confirmation. Some secret gates inside the fort can be seen for hiding and escape. In some of the bastions, heavy cannons (one of them 18' long called Kalalbangdi) facing the sea are considered unique.
Slightly away from Murud Janjira Fort is another small fort known as Kasa Fort (Padmadurga) which was used by Chatrapati Sambaji Maharaj to tunnel his way into Murud Janjira Fort without success.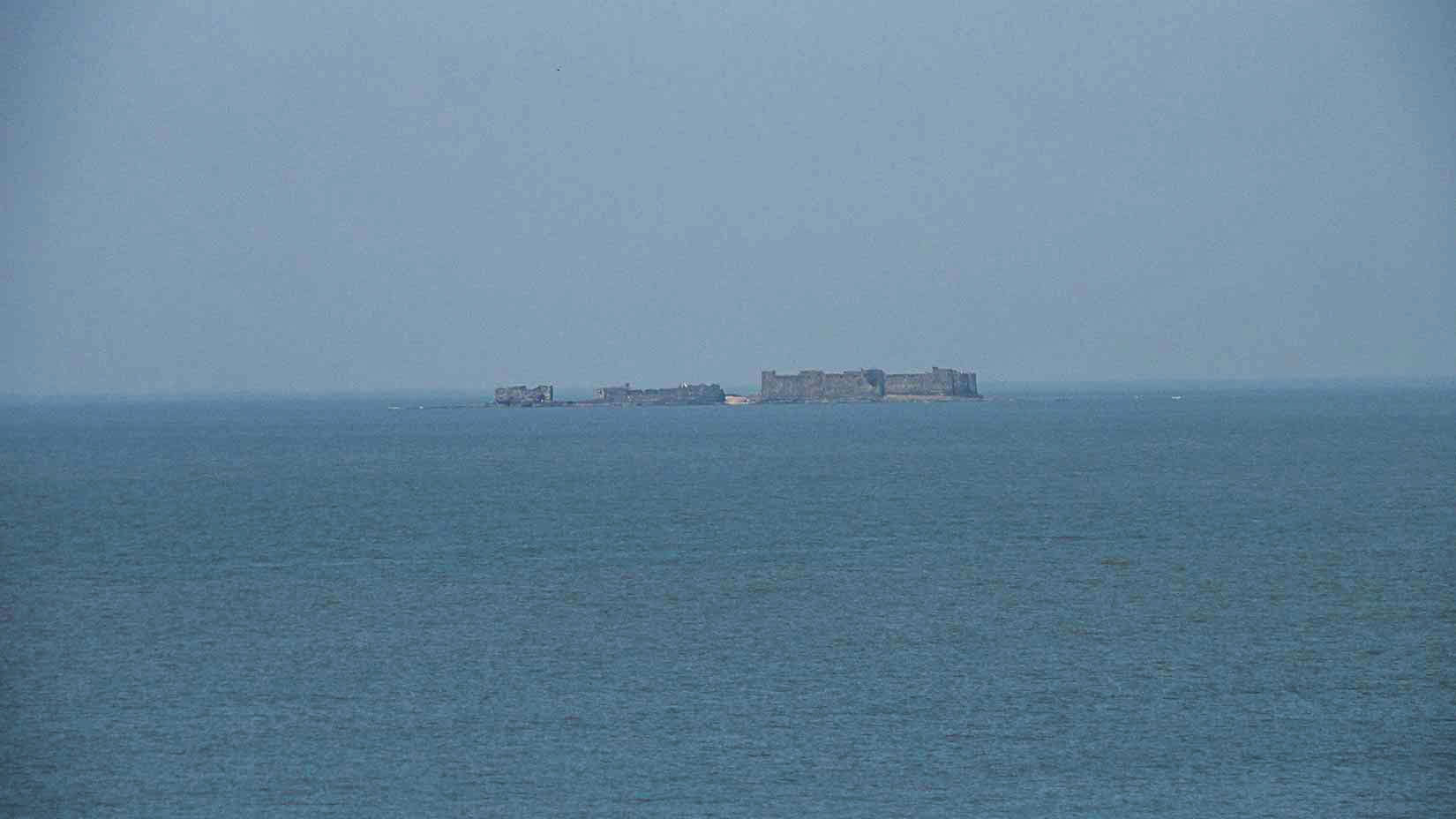 Kasa Fort
Murud Janjira Fort which is more than 400 years old, is one of the strongest marine forts in India. Some corrosion is observed from the outside on account of continuous water lapping but the structure remains strong even today.
Other Places to see around Murud Janjira
| Place to visit | distance |
| --- | --- |
| Murud Beach | 1 km |
| Kashid Beach | 18 kms |
| Velas Agar Beach | 11 kms |
| Dive Agar Beach | 18 kms |
| Birla Temple, Salav | 32 kms |
| Kude Caves | 28 kms |
---
Summing up !
The only unconquered historical fort still remains in tact.