About the Fort
Located in Mahad village of Raigad District of Maharashtra, this capital of Maratha King Shivaji, is a fort at a height of 2700 ft.above sea level surrounded by the Sahyadri mountain range. We visited Raigad Fort in February 2013 during our visit to Velas Agar Beach. Raigad Fort which is at a distance of about 50 kms. from Velas Agar.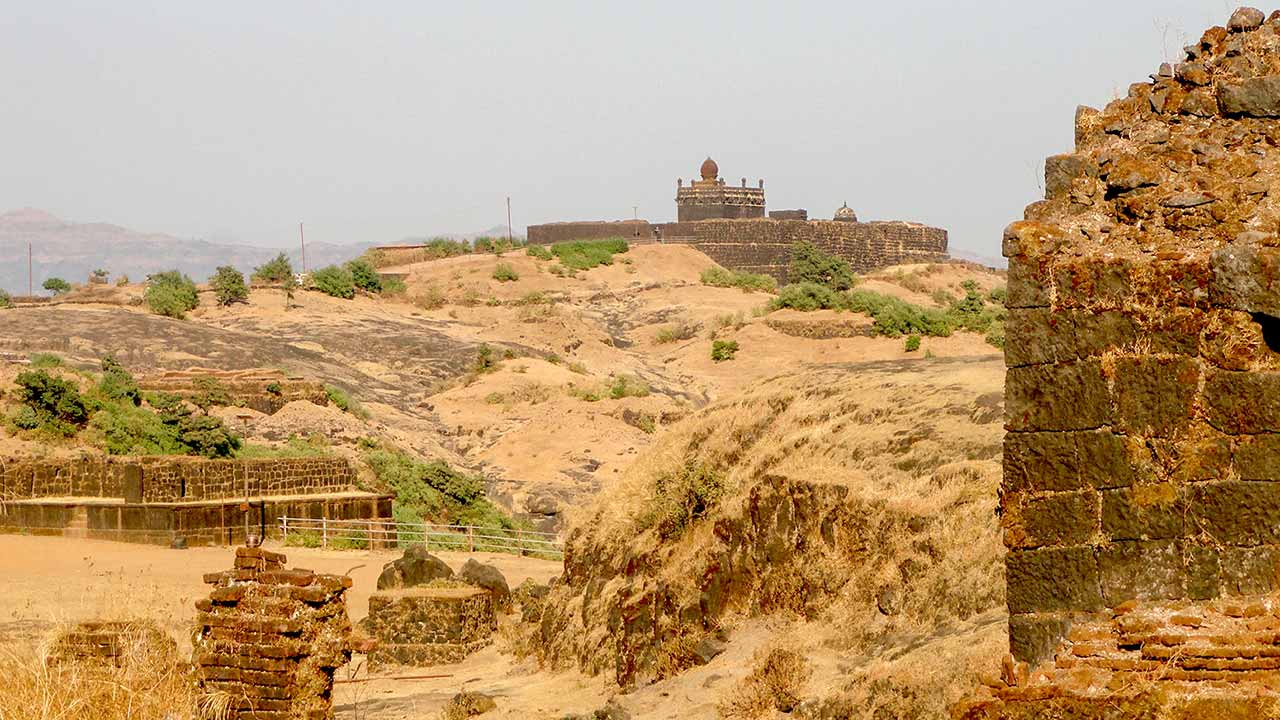 Raigad Fort
How to reach?
From Pune:
Pune - Khopoli - Pali - Raigad (total distance of about 127 kms.).
Alternate route
through Bhor Ghat.Take Pune - Satara Highway (NH 4) till Kapurhol. Taking a right towards Bhor (Verandha) Ghat-Mahad-Raighad (covering a distance of 138 kms).
Another route
through Tamhini Ghat:
Pune -Chandni Chowk - Pirangut - Paud Village - Tamhini Ghat. While going down Tamhini Ghat take the sharp left turn at Vile Phata towards Nizampur. Before Nizampur take left turn to Pachad and on the Pachad road travel upto Raigad covering a total distance of 123 kms. by road.
From Mumbai :
There are two routes :
1. via Khopoli (through Expressway)- take left turn after the Khopoli Toll and take the Pali Road upto Nizampur and before Nizampur, take the Pachad Road to Raigad covering a distance of 176 kms.
2. via Mumbai-Panvel-Goa highway (NH 17) upto Mangaon and Nizampur. Before Nizampur take a turn on Pachad Road to Raigad Fort covering a total distance of about 175 kms.
There are MSRTC buses plying upto Mahad and from Mahad to Pachad village for Raigad Fort.
Where to stay?
Maharashtra Tourism Development Corporation (MTDC) has a resort on top of the hill before the entrance to the Fort through the ropeway.
What to see?
Located 2700sq.ft. above sea level in Mahad, Raighad District of Maharashtra in the Sahyadri range, this earnestwhile capital of Maratha King Shivaji Maharaj, is not only of historical importance but has turned out to be a tourist spot. The fort built in the 11 century and captured by Shivaji Maharaj in 17th century. Despite the passage of time, the fort still retains some of its old glory.
The entrance to the fort is through a ropeway.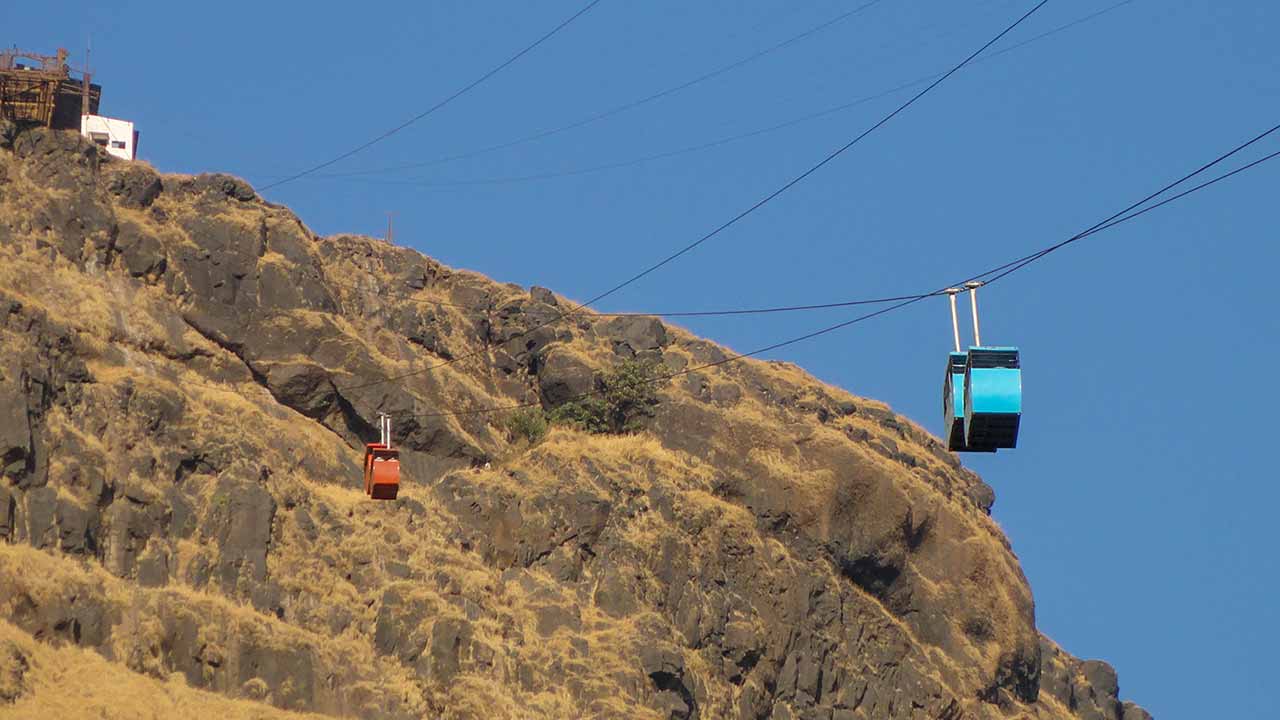 Ropeway to Fort
The fort has different wings viz., the darbar area, the queens' quarters, Samadhi area, storage place etc. The view from the top of the mountain is breath-taking providing a panomaric view of the Sahyadri mountains. There is a lake to provide water to the fort.
Any other activity?
Trekking :
Trekking to the Fort can be done from Mahad side.
Summing up !
A historical fort now remains in ruins. It has become more of a picnic spot.