About the Resort
Located at Kanchgodu, Gujjadi, Trasi Maravathe in Kundapur Taluka of South Karnataka, Turtle Bay Beach Resort is ideal location for a quiet vacation for a family or couple. It has a pristine beach with rocks and clear sea. Visited the resort in October 2011.
How to reach?
By Road:
You can travel by road upto Trasi (which is between Kundapur and Udupi in South Karnataka). The resort is located at about 15 kms from the Kundapur Bus Stand and about 5 kms from Trasi.There are number of private and KSRTC buses plying to Kundapur from Mumbai and Pune on the Mumbai to Mangalore route on NH 17.
By Train:
Nearest railway station is Kundapur on the Konkan Railway route.
By Air:
Bajpe, Mangalore is the nearest airport at a distance of about 120 kms. There are private taxis availbale from the airport to the destination.
Stay arrangements:
Turtle Bay Resort has Standard, A/C and Delux Rooms ranging between 3000-4500 Per day (excluding festival/peak season time - tariff is subject to change). Current tariff can be ascertained through their website. The resort is managed by JUSTA Hotels and Resorts. The rooms have sea view but maintenance is one of the issues. The beach is next to the resort.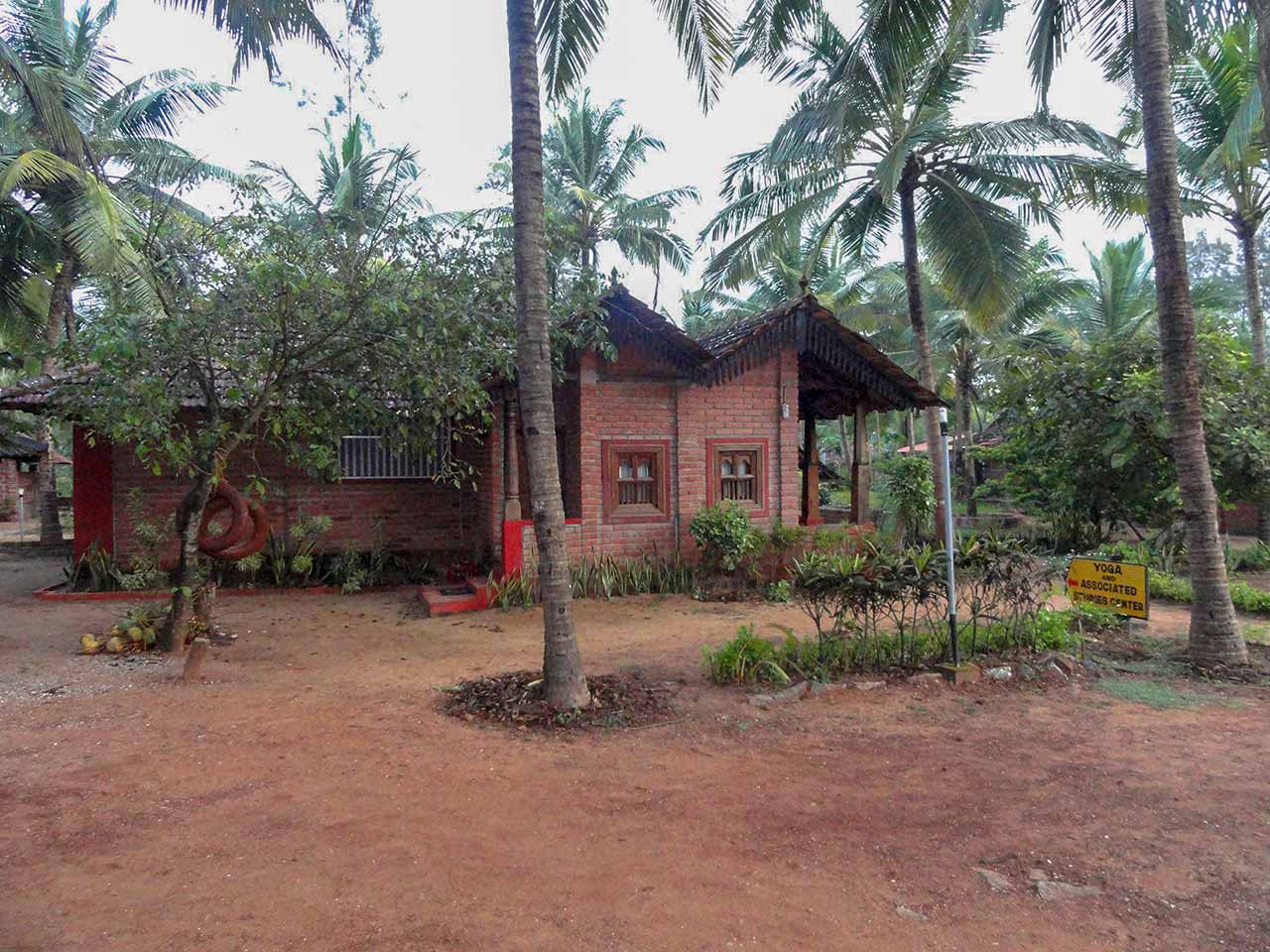 Yoga Center at Beach Resort
What to do there?
Nature walks, treks along the scenic coast, snorkeling, scuba diving and swimming. They have a yoga center and massage center. You can sit on the rocks at the shore and meditate or relax.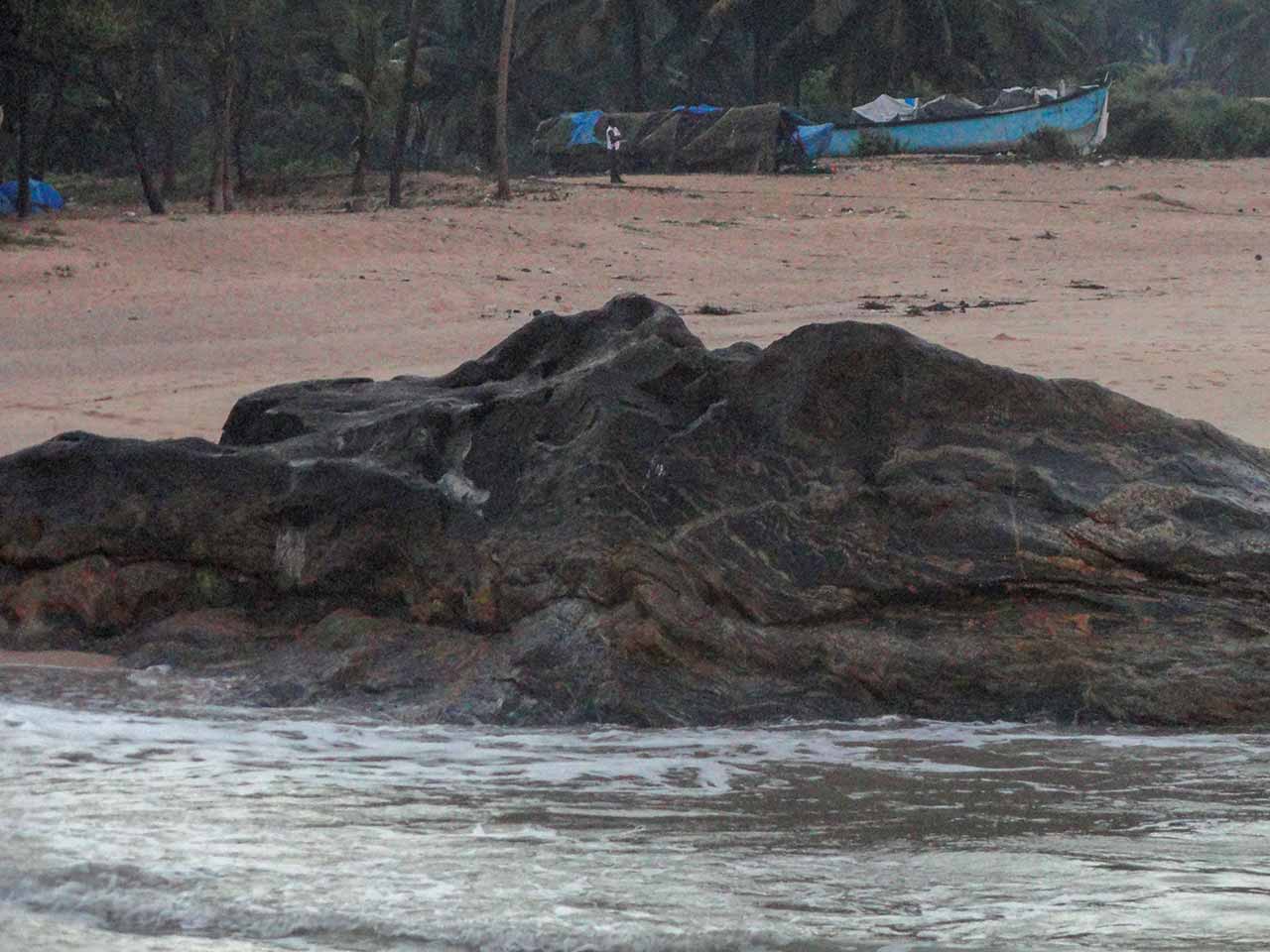 Rock at the beach
When to visit?
The best season to visit Turtle Bay is between November and May. During rainy season there is not much that can be seen here.
Summing up !
With a private beach attached and nestled inside greenary, this resort is an ideal spot for a quiet holiday.