About the Resort
Located at 17 kms from Mangalore and 5 kms from Mulki, this beach resort is ideal for a relaxed stay for a short period. The resort is located immediately before the Toll Gate near NITK college at Mukka. The Mallamar beach is just 500 meters away from the resort. Its a clean beach less crowded. Next to the Mallamar beach is the NITK beach where there is a light house.
Visited Mukka in January 2017.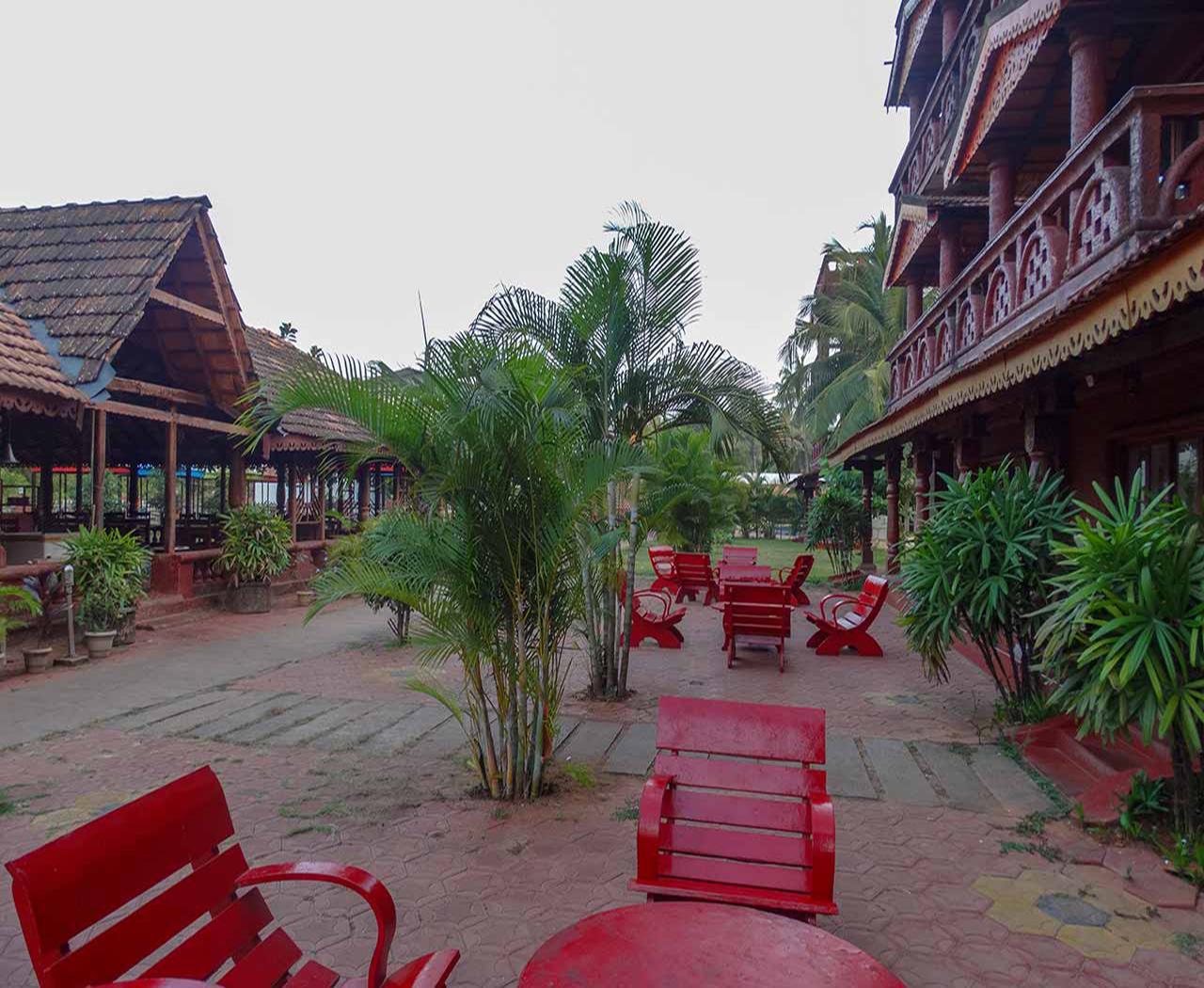 Red Rock Residency Resort
How to reach?
By Road :
The resort is located near the Toll Gate near NITK College, Mukka on the Mumbai-Mangalore Highway. Luxury buses ply between Mumbai-Managalore, Bangalore-Managalore and from other cities connecting Mangalore through this highway.
Distance from important cities :
(i) Mangalore - 17 kms (ii) Udupi - 39 kms. (iii) Mysore - 267 kms (iv) Bangalore - 330 kms
By Train
The nearest railway station is Suratkal at a distance of 3 kms and Mulki on the Konkan Railway route which is at a distance of 5 kms. The other railway station is Mangalore at a distance of 17 kms. Udupi is another railway station located at a distance of 39 kms. There are regular buses and taxis available from all these stations to Mukka.
By Air
The nearest Airport is Mangalore which is at a distance of 17 kms.
Where to stay?
This is the only beach resort available at Mukka. There are hotels available at Suratkal which is at a distance of 5 kms.
What to do there?
Mallamar beach is 500 meters from the resort. It is a quiet and beautiful beach but swimming or getting into the water at Mallamar beach will be tricky as the water is quite deep. A little further is the NITK beach, where the water is shallow but it is rocky. But it is a beautiful beach to sit and watch sunset. There is a light house near the NITK beach.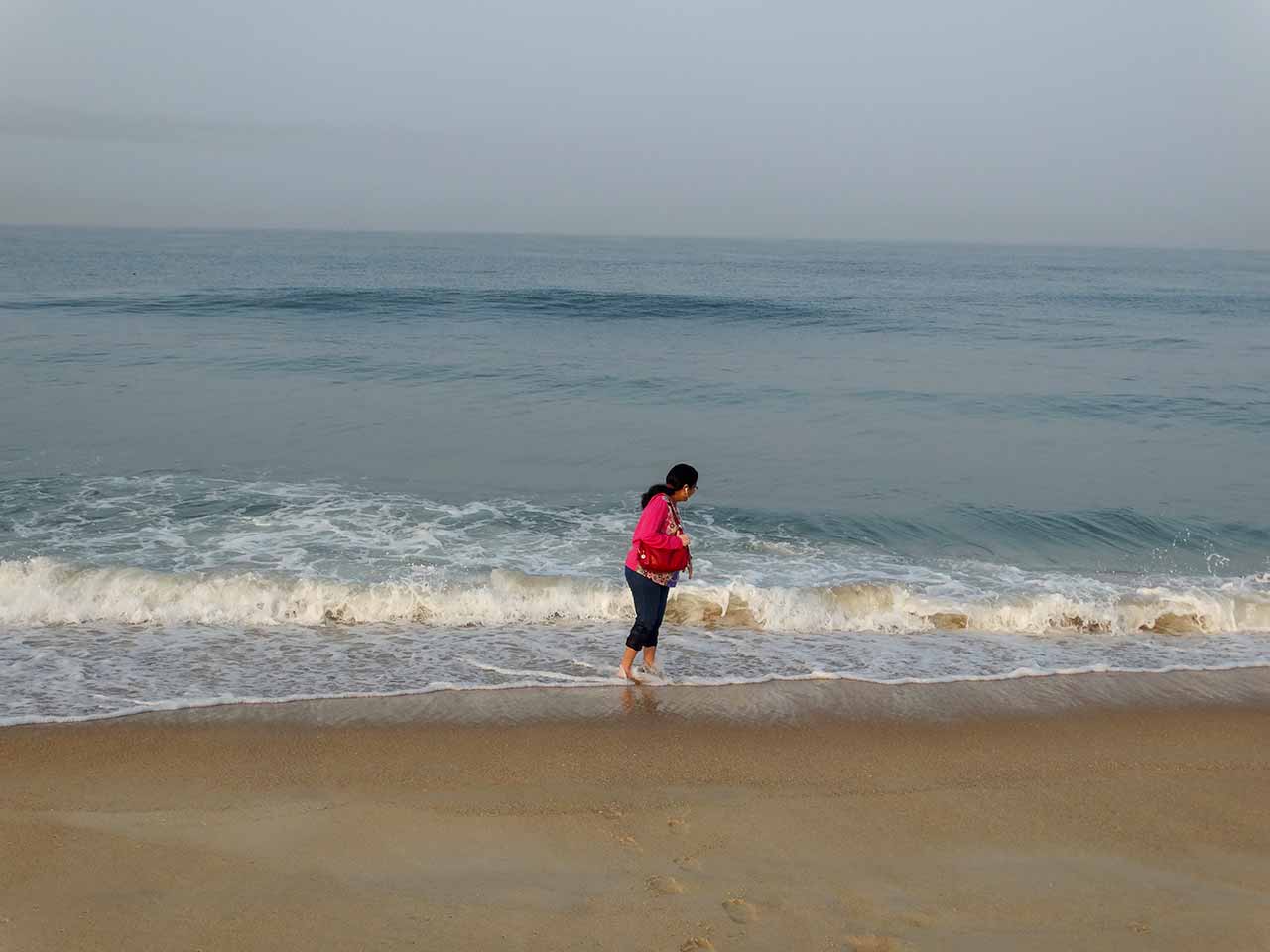 Mallamar Beach
The resort also has a swimming pool. There are pea-hens to be seen around the resort property. Not much of sports activity inside the resort.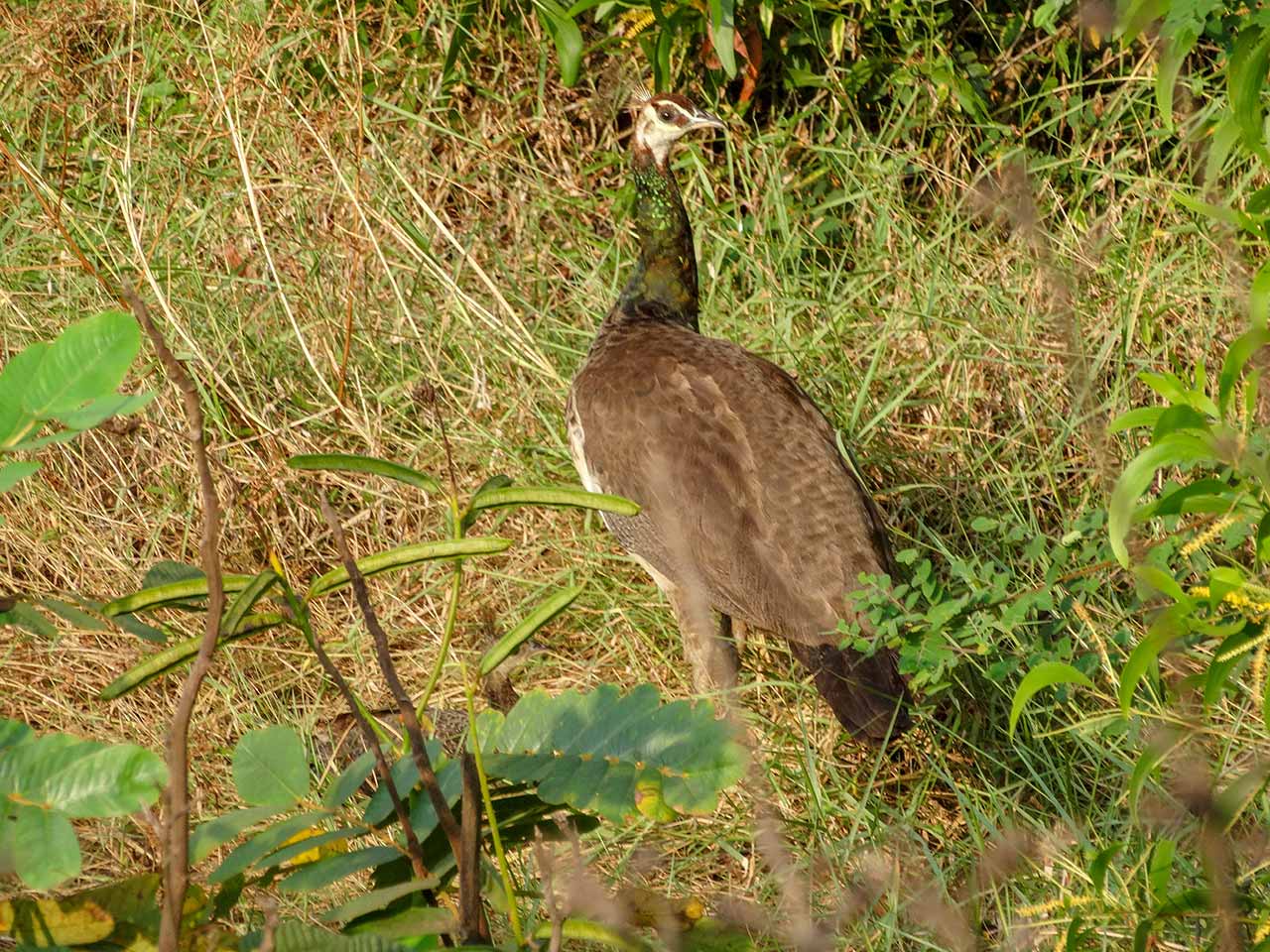 Pea Hens near the Resort
What to see around?
Places to be visited around are :
Panambur beach and Port is about 8 kms from Mukka on the way to Mangalore.
Durgaparameshwari Temple, Kateel at a distance of 43 kms from Mukka.
Udupi Sri Krishna Temple at a distance of 39 kms.
Dharmasthala at a distance of 88 kms.
Malpe beach at a distance of 45 kms.
Summing up !
The food is good, particularly fish curry and fry. The staff is very courteous and responsive. When we ordered two bowl full of rice, the restaurant staff suggested to try a single bowl instead of two. That turned out to be a good suggestion which avoided wastage of rice.
The reception and restaurant are active only after 10 am. Two out of the 3 days stay, we had breakfast served in the room instead of the restaurant as the kitchen was not active. If you are to check out early morning, then better settle the bill in the night itself as the staff is either not there or is sleepy.