About Ratnagiri
Encompassed with Sahyadri mountains on the east, Ratnagiri is a town with a population about a lakh. Its fertile alluvial land produces abundant rice, coconuts, cashew nuts, and fruits, among which "Hāpus" (Alphonso) mangoes being one of the internationally renowned fruits. Fishing is an important industry in Ratnagiri. It is one of the popular tourist destination with clean and beautiful beaches among them Bhatye beach is within 2 kms distance from the town.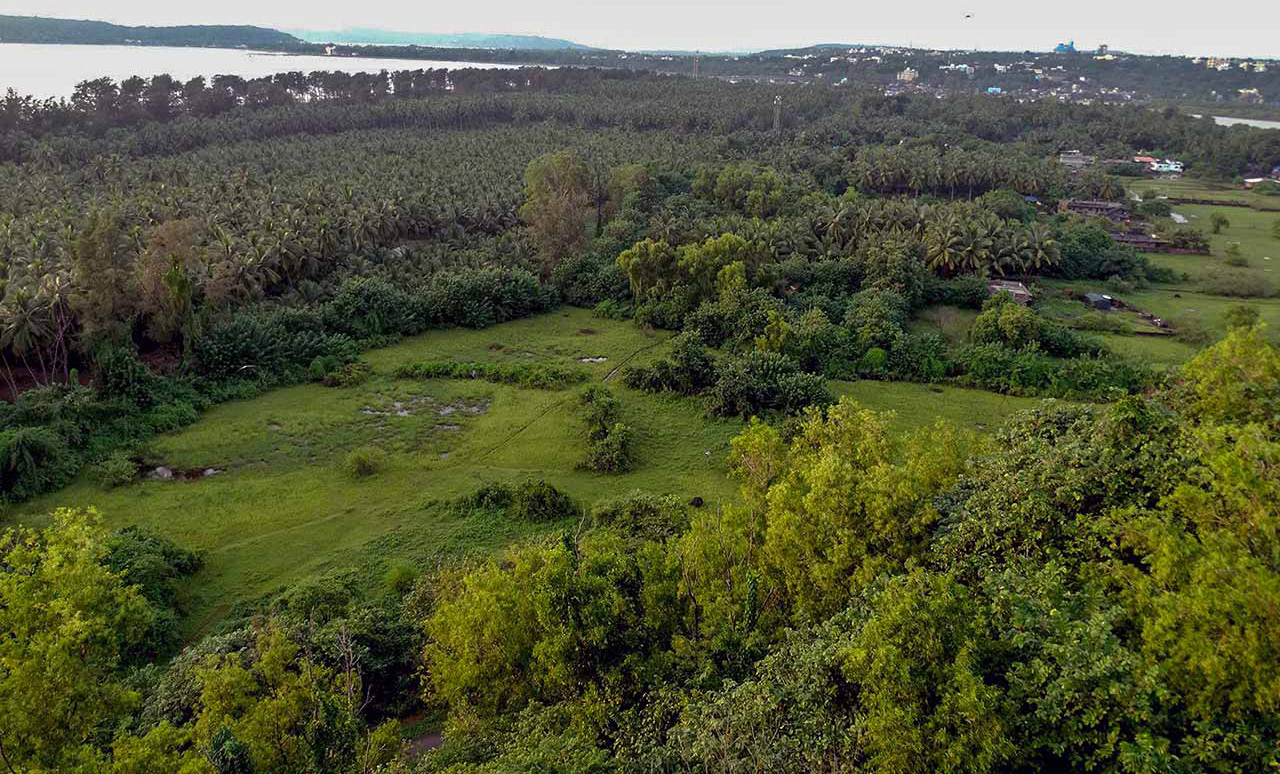 Bhatye Village
How to reach?
Route map:
From Pune :
There are two alternate routes (1) via Tamhini and Mangaon to Ratnagiri on Mumbai-Goa Highway (NH 66) at a total distance of 306 kms. (2) via Pune-Bangalore Highway (NH 48) upto Karad and 4.6 kms away from Karad take a left turn on the highway to the service road and a right turn under the flyover to drive to Shahuwadi - Malkapur - Amba (Ghat section) on NH 144 and just before Malkapur take a right turn to Pali and Ratnagiri. The total distance by this route will be around 320 kms but the condition of the road is much better.
From Mumbai
Via Panvel-Goa Highway (NH 66) upto 12 kms before Ratnagiri. The total distance is about 336 kms.
Where to stay?
There are hotels and sea-side resorts. Prominent among the hotels is The Kohinoor on the Pawas Highway and among the beach resorts, a well known resort is Ratnasagar Beach Resort on the Pawas Highway i.e., about 2 kms from the Bus stand and also Kohinoor Samudra Beach Resort.
We stayed at Ratnasagar Beach resort, which is on the shores of the sea at Bhatye. It is the only resort on Bhatye beach area with accommodation of standard cottages, deluxe cottages and Jayad suites. The Deluxe cottages and suites are facing the sea while the standard cottages slightly smaller in size are located behind the deluxe cottages.
The resort is well maintained with a well laid out pathway and a gangway among cocounut trees. The Delux cottages and suites are with sufficient space and a sit out. The resort has a small swimming pool and sufficient parking space.
Food is good and the staff is quite cooperative.
There is not much of activity around including on the beach. This resort is suitable for a large group with their own activity items or a couple who just want to relax.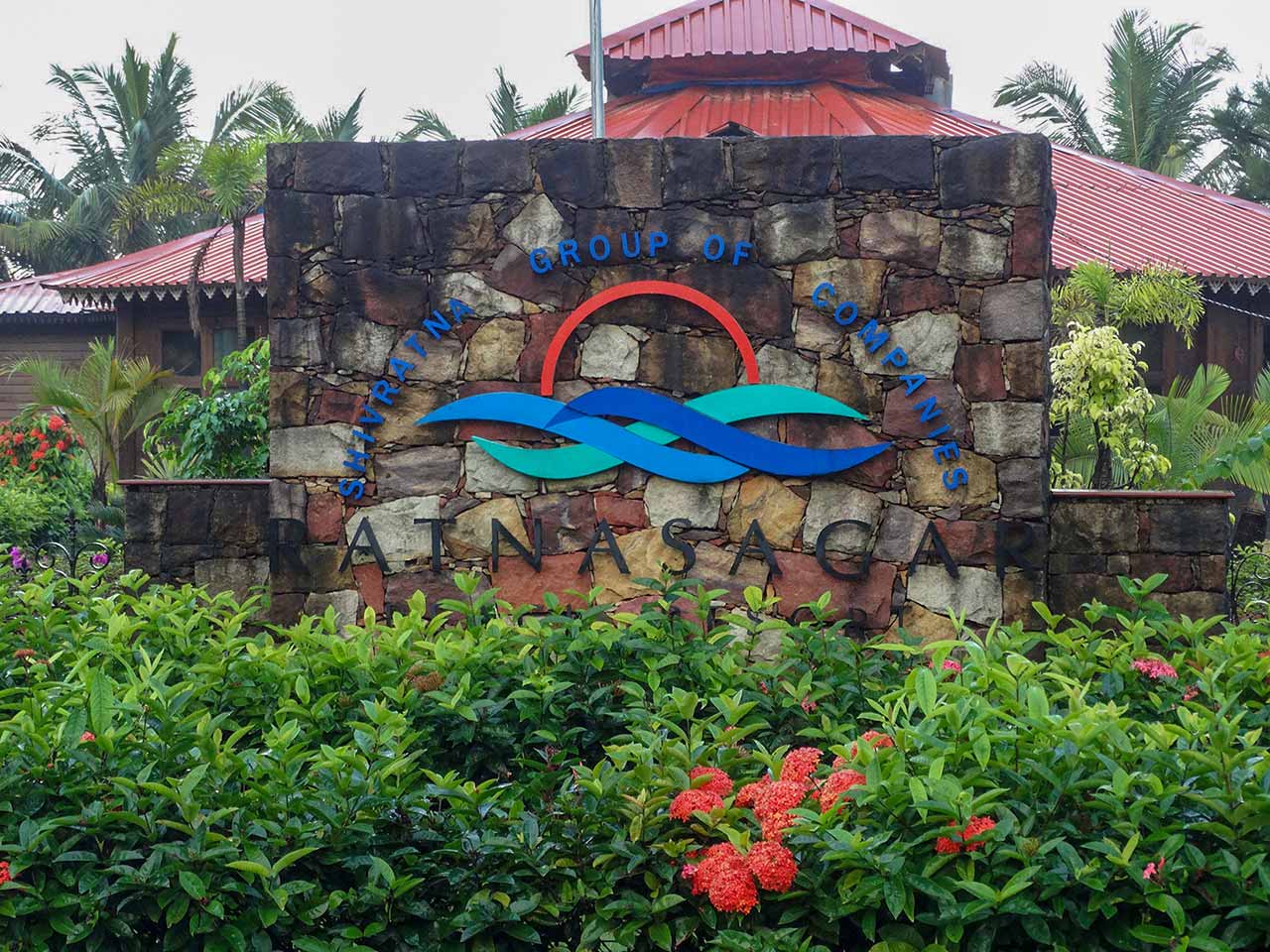 Bhagwati Temple
What to see or do there?
There is not much to see around except places like Thibaw Palace, Bhagwati Temple and Lighthouse.
Thibaw Palace
is a old dilapidated building which is now under renovation by the Archaeological Department. It houses a museum of Hero Stones (Stone Basalt) of 5th Century to 13th Century made in Lahore, Kasba Sangameshwar, Vengurla and Panvel. It is said that Thimaw, King of Burma was kept as a captive here by the British from November 1885 till December 1916.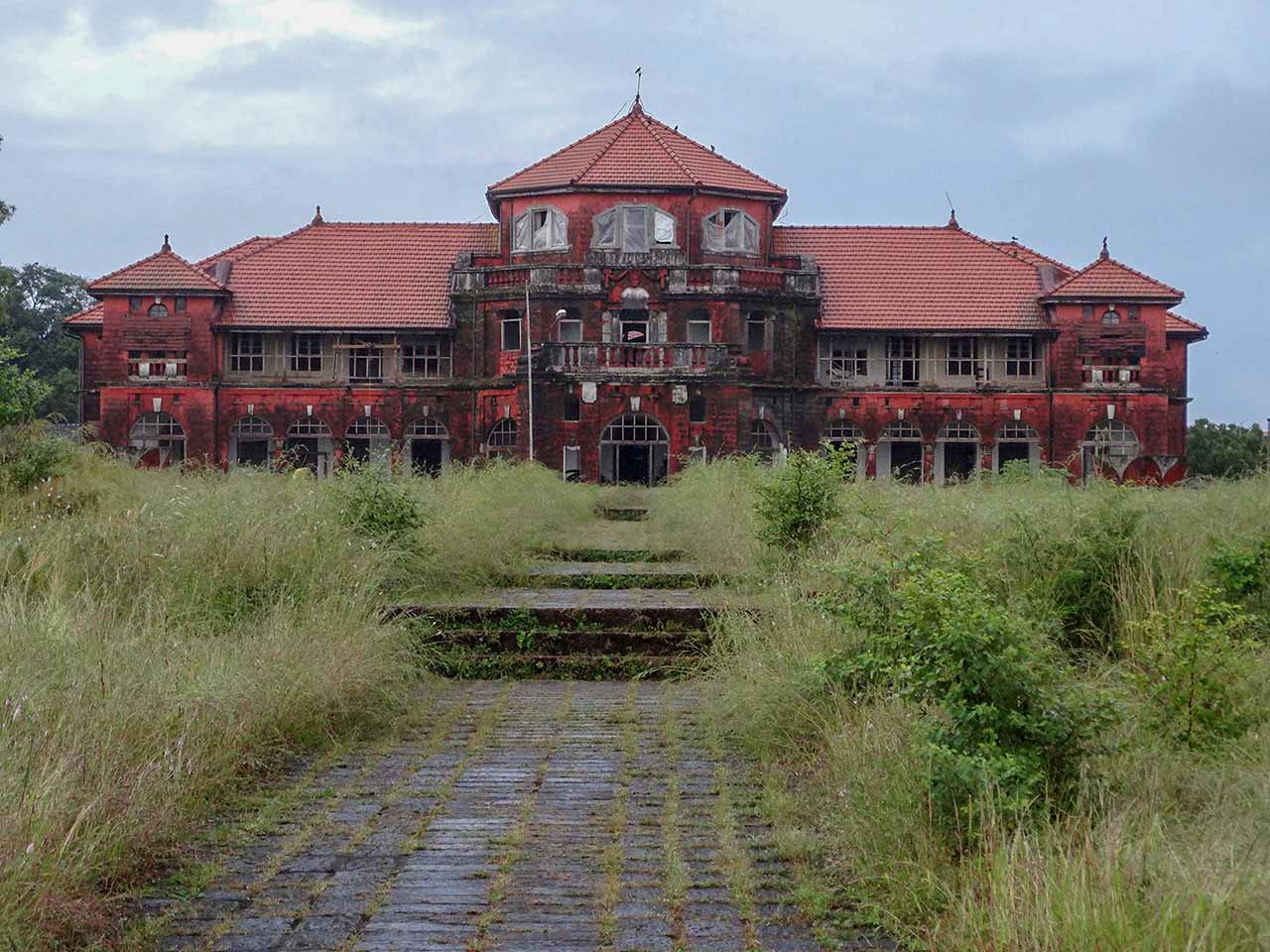 Thibaw Palace
Bhagwati Temple :
The temple of Goddess Bhagavati is situated near Ratnadurg Fort. We visited the temple a day before Dussera. Navaratri festival is a major festival celebrated here and the temple was flocked by devotees for darshan of the goddess. The fort is in ruins now but it offers a beautiful view of the sea around and the special attraction is seeing the sunset from this fort.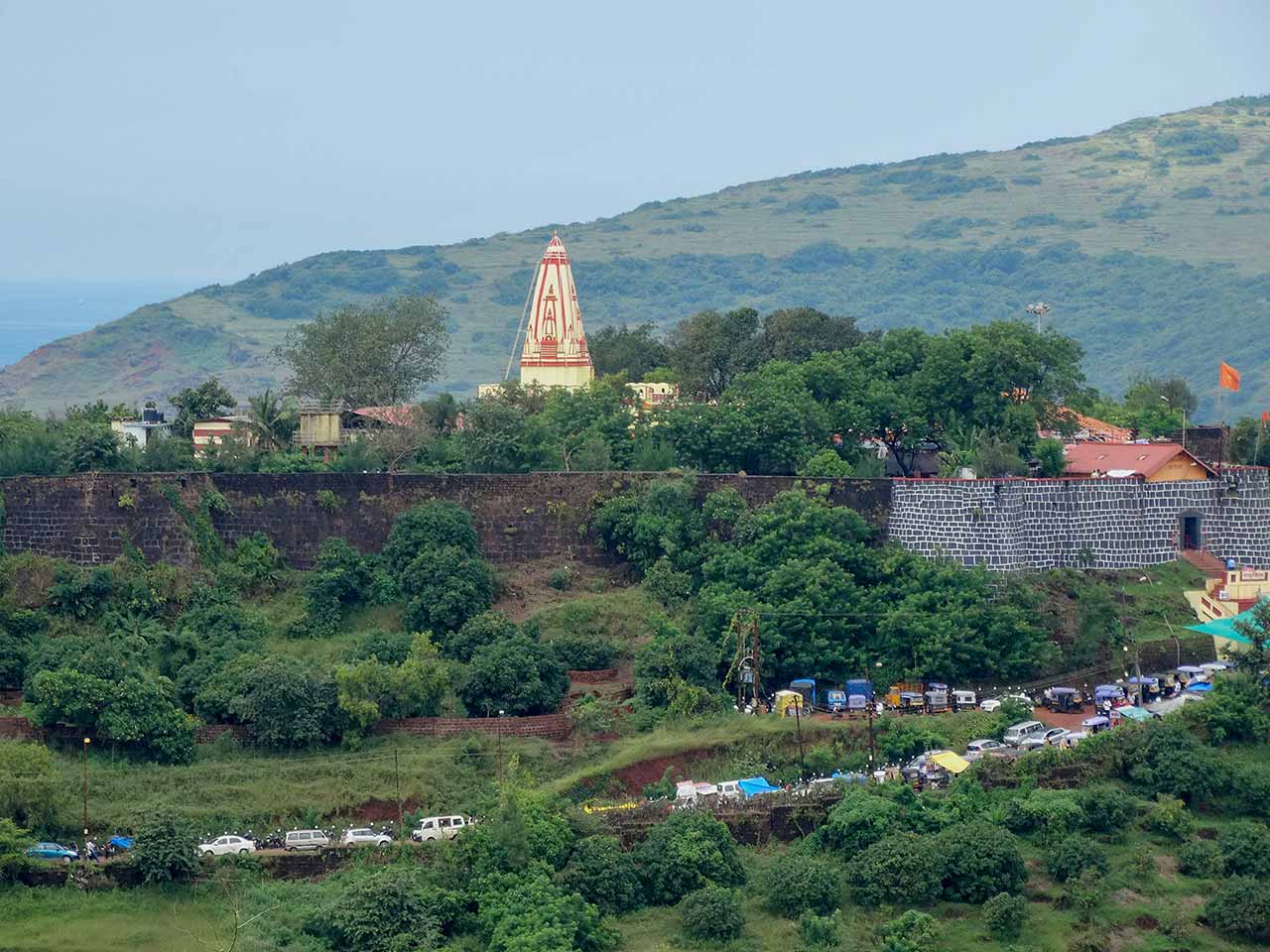 Bhagwati Temple
Lighthouse:
On the other side of the hill is a lighthouse for guiding the ships and boats in the Ratnagiri Sea.
Ganpatipule :
Ganpatipule Temple and beach is located about 23 kms from Ratnagiri town. The Siddhivinyaka Temple is with a history dating back to 400-500 years. A lot of devotees travel to this place to honour Lord Ganesha.
Right opposite to the temple is MTDC Resort for stay accommodation.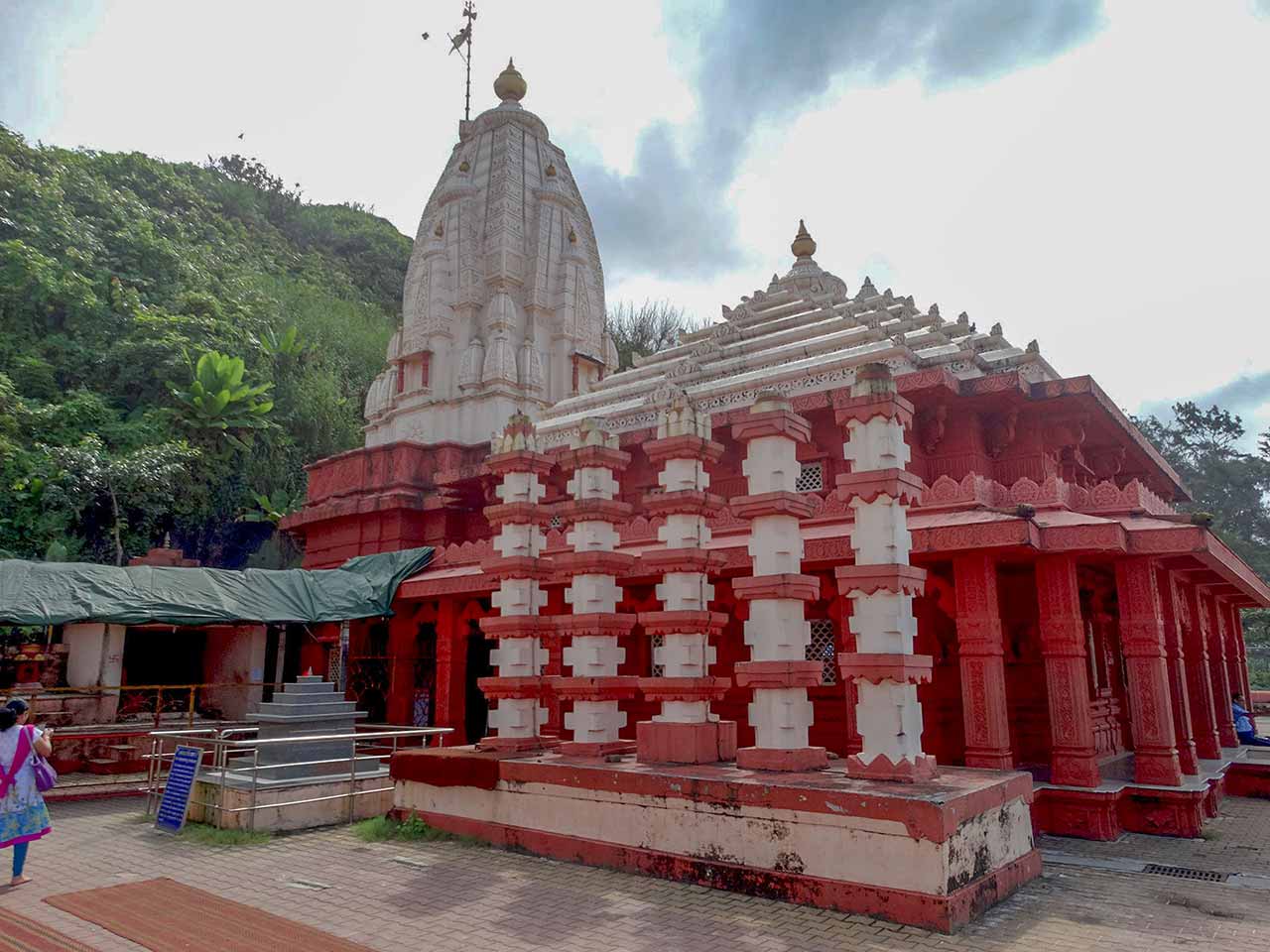 Ganpatipule Temple
The Ganpatipule beach is preferred by tourists for it is one of the beautiful sand beaches in the Konkan area. There are beach side activities like horse riding, camel riding, speed boats etc. While travelling to Ratnagiri from Ganpatipule, you can see the Aare and Ware beaches which are equally beautiful and serene.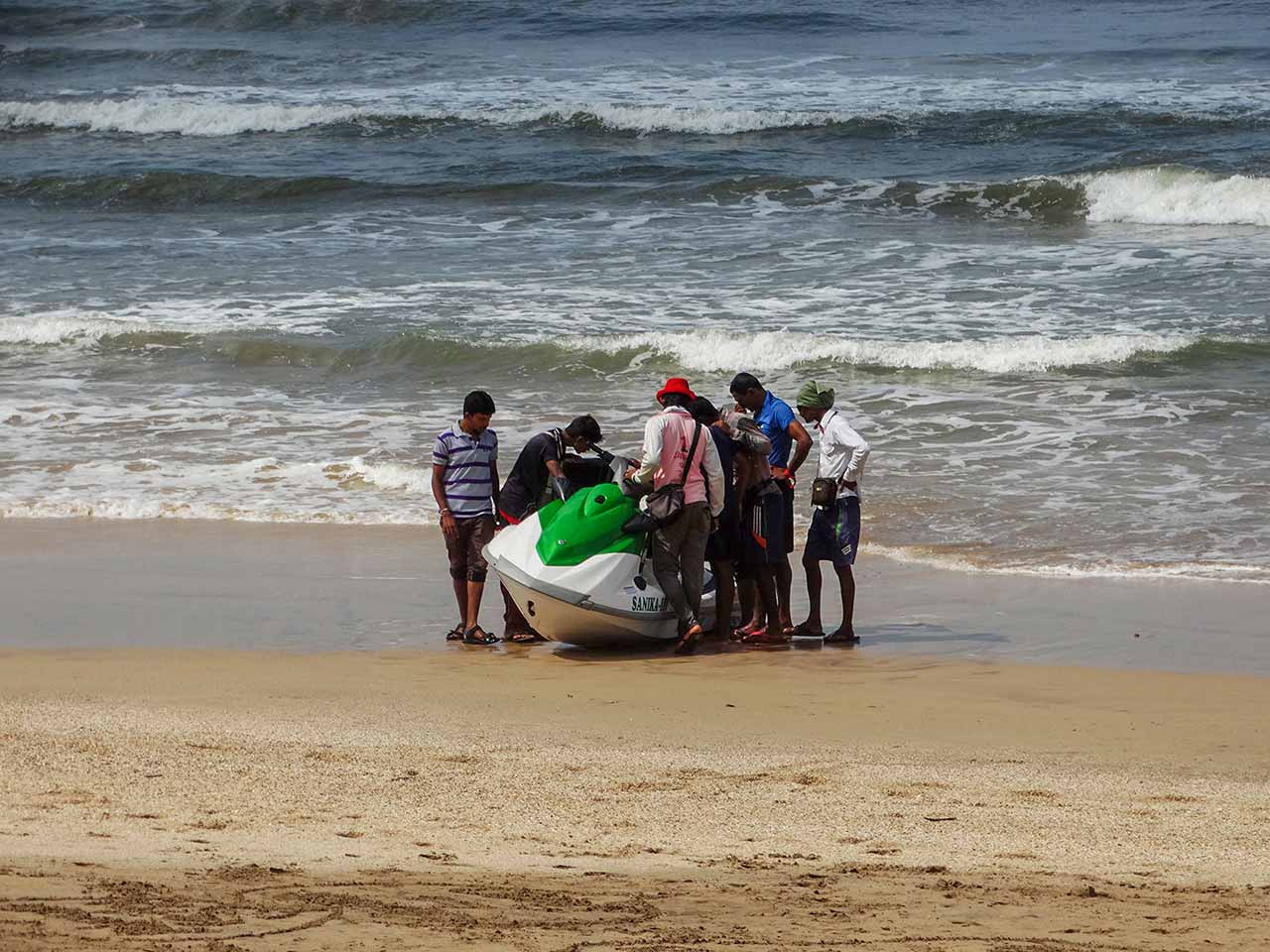 Ganpatipule Beach
Where to eat?
There are smaller eating joints near the Bus Stand. Gopal Hotel near Maruti Mandir is another hotel which is preferred by tourists. Being a fishing area, Ratnagiri offers sea food of different varieties.
Summing up !
For a beach side holiday, Ratnagiri offers some of the cleanest beaches and resorts to stay around.